Conspiracy theorists have gone into overdrive to try to explain the Boston Marathon bombing.
In the meantime, a host of theories were spawned on the internet. Users of one site asked focused on one backpack-wearing spectator, while images showing a man standing on the roof of a nearby building were posted on Twitter, sparking more debate.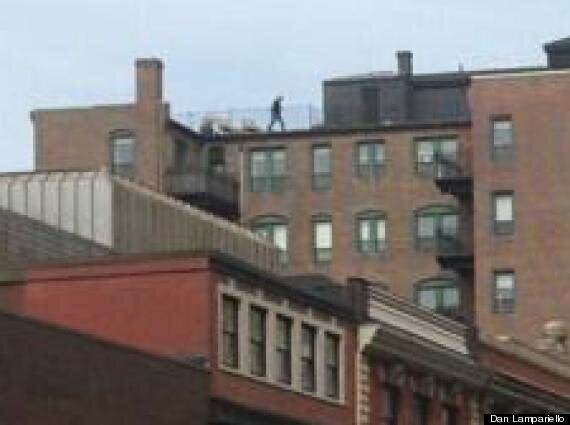 Who was the 'man on the roof'?
A Facebook page, called Thoughts Go out To All Involved In The Boston Explosions, apparently set up before the bombs went off, also attracted attention - even though the page's name could simply have been changed.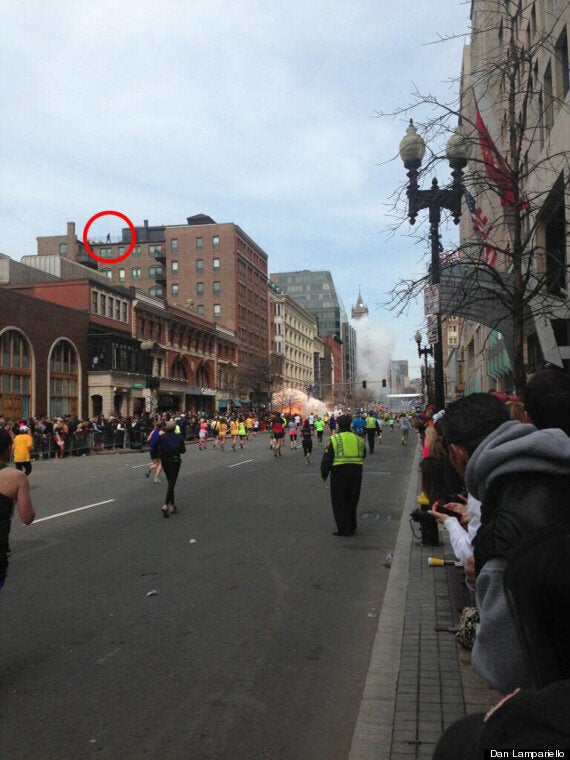 A Twitter user caught this image just as the explosion happened towards the finishing line.
The conspiracy theorists even made it into the official press conference.
The first question to Massachusetts governor Deval Patrick's was from Dan Bidondi, a reporter for right-wing conspiracy website Info Wars, who asked: "Is this another false flag attack staged to take our civil liberties?"
"No. Next question," replied the governor.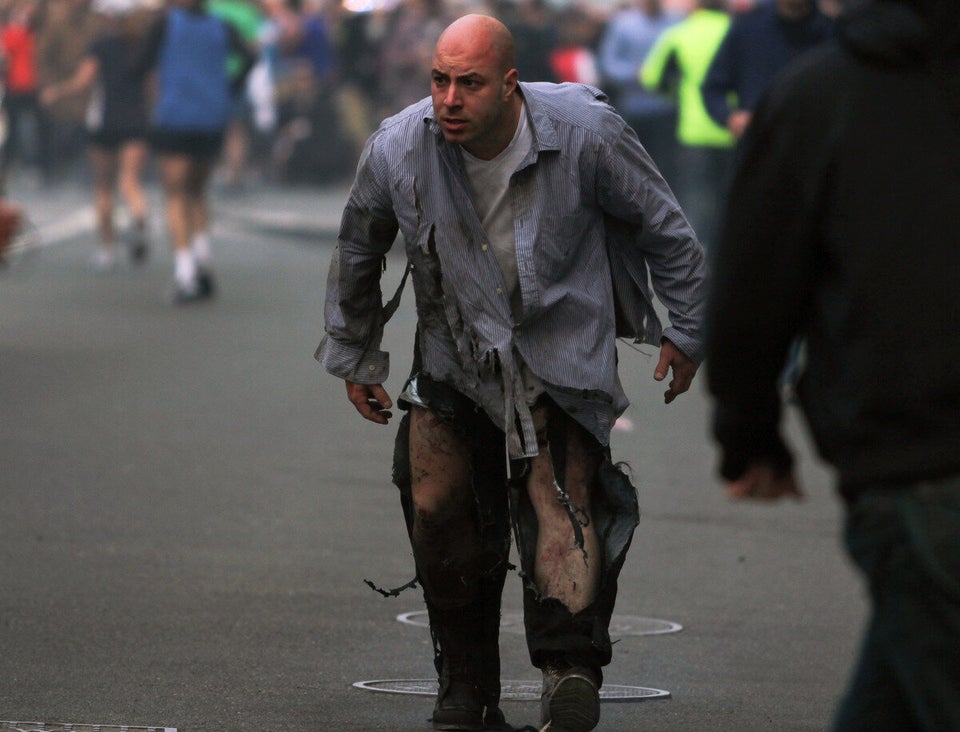 GRAPHIC WARNING: Boston Marathon explosion
Popular in the Community