More evidence for a thinner and sleeker iPad 5 on the horizon has turned up online.
Engadget has published images of what it says appears to be a case for an iPad 5 found at a Hong Kong Electronics Fair.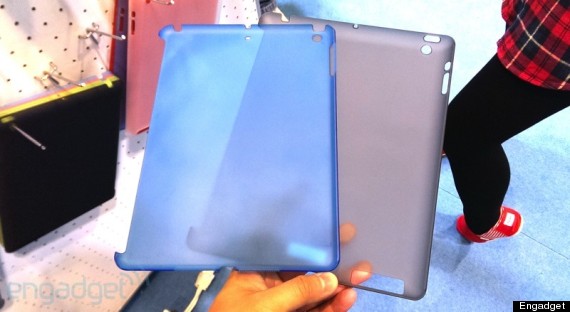 The design looks similar to pictures published by 9to5Mac earlier this year, and others of the front panel published in April.
The main design features appear to be a thinner bezel, allowing the screen to take up a greater proportion of the device, and straighter edges - similar to the iPad Mini.
The case doesn't necessarily mean the iPad 5 will have this design - or is imminent. Most sources seem to agree an autumn launch is more likely than a summer unveiling.
But we'd be amazed if Apple wasn't looking at an iterative improvement for its squillion-selling tablet, so we think this looks like a good bet. Though we wouldn't advise taking the risk with your own money.
Head over to Engadget for more pictures of the case and the supposed design.