Prince Harry will attend the London Marathon this weekend despite the bombings at the Boston Marathon.
But Harry, who is patron of the London Marathon Charitable Trust, will still will make the presentations to the winners of the various races including the elite men and women events.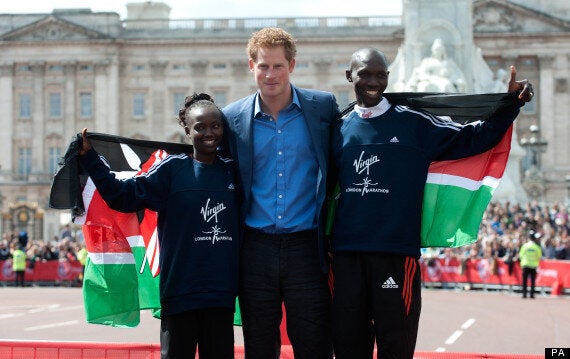 Prince Harry poses with Mary Keitany and Wilson Kipsang, winners of the Men's and Women's Elite Race after the London Marathon in 2012.
The prince will also meet a selection of volunteers involved with the running of the annual event and members of the St John Ambulance.
A St James's Palace spokesman confirmed that the prince would be attending the marathon as planned but declined to comment further, he said: "As far as we're concerned there's nothing to suggest any change."
When asked about security arrangements he said that was a matter for the police and the organisers of the event.
When personal safety may be at risk the royal family follow the advice of the police and security officials.
Security for the London Marathon on Sunday will be reviewed following the explosions, Metropolitan Police Chief Superintendent Julia Pendry, the event commander for the race, said.
Sports minister Hugh Robertson told the BBC Radio 4 Today programme he was "absolutely confident" that the London event could be kept safe.
GRAPHIC WARNING: Boston Marathon explosion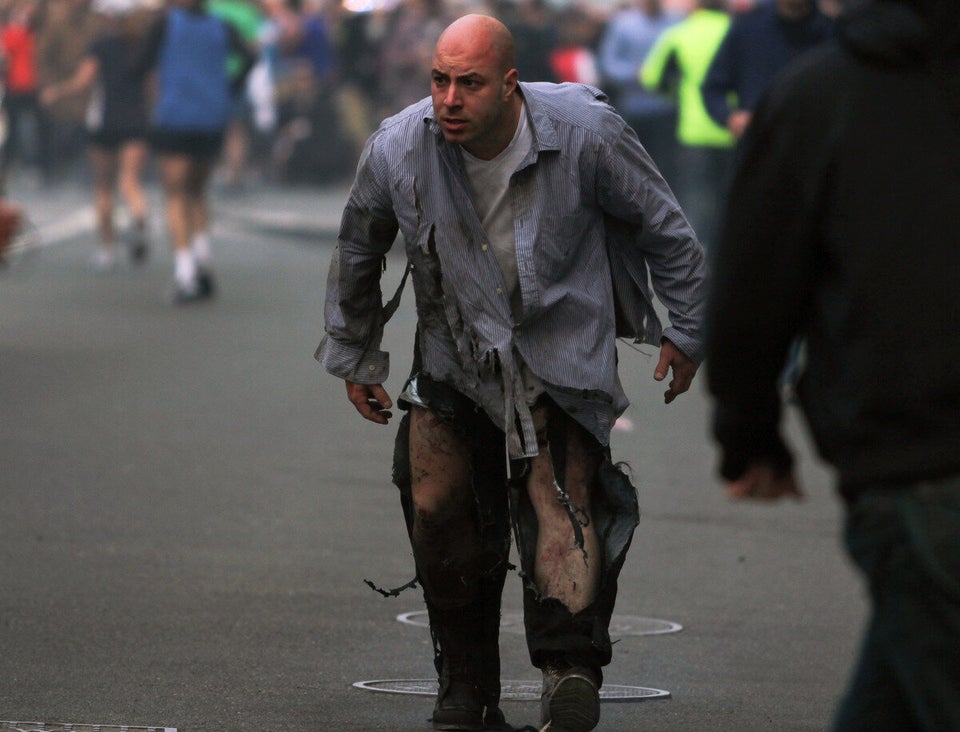 GRAPHIC WARNING: Boston Marathon explosion