This Sunday sees the 33rd London Marathon, with runners enduring 26.2miles around the capital.
Sponsored by Virgin, organisers are expecting over 36,000 participants, with more than 830,000 people successfully completing the race since it began in 1981.
If you're watching and not running, we've collated the top ten spots in the capital for you to be on the big day. The route of Sunday's Virgin London Marathon
Mile one – you'll get to hear the starter's pistol and see the runners at their freshest. Plus if it's sunny, Greenwich Park is a lovely, picturesque place to be at the best of times.
Prime Meridian line, Greenwich
Mile 6 – A worthy spot for tourists, you'll also be able to take in famous sights including Inigo Jones's Queen's House, the site of the Cutty Sark and the Sir Christopher Wren's Old Royal Naval College.
Mile 11 – The race passes historic pub The Mayflower – ideal for spectators looking for some light refreshment.
Mile 13 – The opportunity to see runners in both directions as the course doubles back on itself. Great Britain's Mo Farah poses by Tower Bridge. He is due to run on Sunday
Between miles 12&13 - From here you'll be able to cheer on the runners as they pace themselves for the final leg. It's also close to the official cheering point which will be hosting live music and children's entertainment, as well as food and refreshments.
Canary Wharf & Canada Square
Mile 18 – It'll be crowded with spectators but there'll be a lively atmosphere.
Not on the route per say, but if you're feeling flush, then hop into an air-conditioned capsule on the London Eye and watch the race from up on high.
Mile 24 - An ideal spot to take pictures of the runners emerging from the tunnel.
Mile 26: The final stretch of the race with nearby landmarks including Buckingham Palace and the Houses of Parliament.
Probably the most poignant spot of the route, there are also special areas where you can meet up with friends and family after the race at Horse Guards Road and Horse Guards Parade.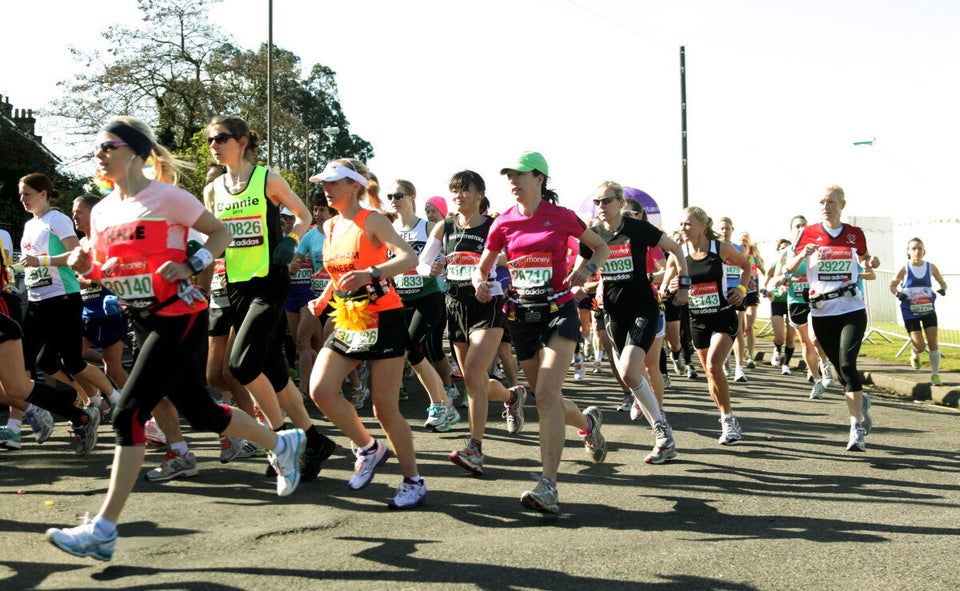 London Marathon 2012 In Pictures