You will never be-weave what Beyonce is lugging around the world on her Mrs Carter Show tour - three cases FULL of fake hair.
The singer is famed for her glossy and versatile mane, and as she travels across the globe to play 65 gigs, she isn't taking any chances on it looking anything less than perfect, taking hordes of weaves, wigs and clip-ons with her. They explained: "When she's feeling fierce she'll go for the Tina Turner, bright yellow and wild.
"When she's feeling demure, she's got her dark brown poker straight hues, more like Mrs Obama."
Well, an Independent Woman does need to have options, especially when it comes to her weave.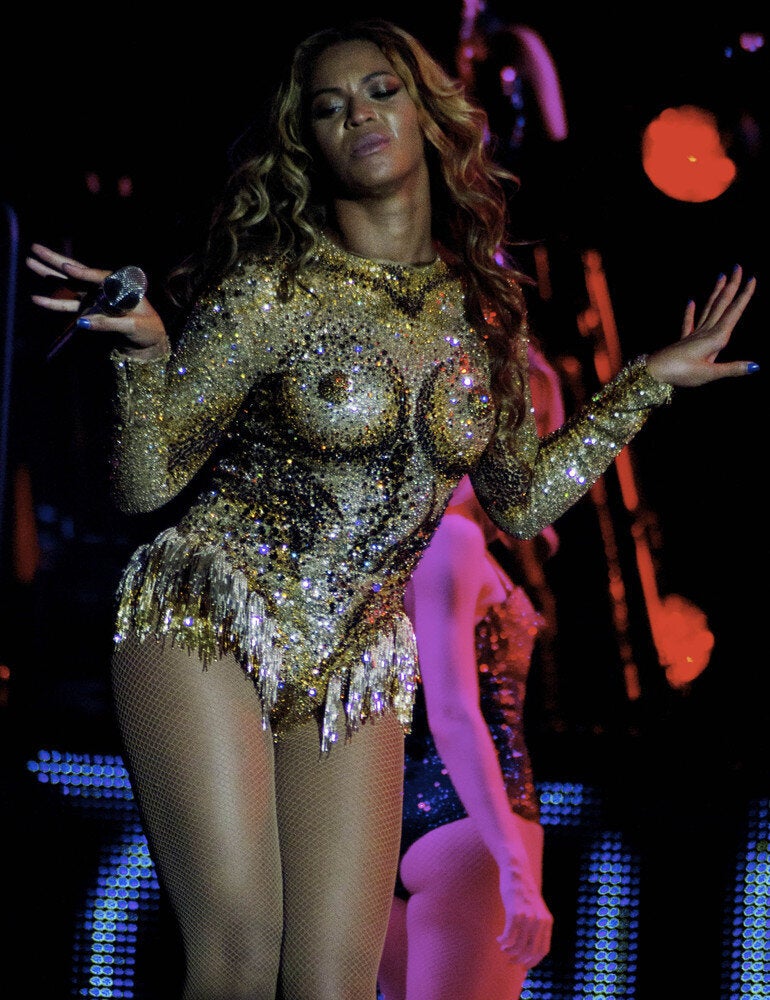 The unofficial pictures: Beyonce Knowles started her 'Mrs. Carter' world Tour
However, Bey may not want to be replicating Michelle Obama's hair after she finds out that the President distanced himself from Beyonce and Jay-Z's recent controversial trip to Cuba.
A trade embargo against Cuba has prevented Americans from visiting the island without a licence from the US government.
Obama told 'The Today Show': "I wasn't familiar that they were taking the trip. . . My understanding is I think they went through a group that organizes these educational trips down to Cuba. You know, this is not something the White House was involved with. We've got better things to do."

Popular in the Community