Between five and 15 people are feared dead after a huge explosion at a fertiliser plant in Texas.
Hundreds were injured in the blast, which could be heard 45 miles away and flattened nearby buildings. Two people are reported killed. The fire spread to nearby buildings
Reports claimed as many as 70 may have died in the blast, dismissed as "a guess" by local officers.
"It could go up by the minute," Texas Department of Public Safety Trooper Dean Wilson told a press conference.
McLennan County Sheriff Parnell McNamara said: "It's a lot of devastation. I've never seen anything like this. It looks like a war zone with all the debris," the BBC reported.
The fire spread to a nursing home and a school. Glenn Robinson, chief executive of Hillcrest Baptist Medical Centre in the town of Waco, told CNN his hospital had treated 66 people, including 38 who were seriously hurt with blast injuries and lacerations.
Victims suffered mostly from cuts, broken bones and other injuries expected from flying debris, he said. Many had been treated and released, the Waco Tribune reported.
Around nine victims have been transferred to a specialist burns unit in Dallas, and two children have been sent to a children's hospital in Temple. Baylor University students hold a candle light vigil outside Waco Hall for the victim's of the West fertilizer plant explosion
The factory, in the small town of West, exploded just before 8pm local time (1am GMT), sending flames shooting into the night sky.
Shrapnel and embers rained down on witnesses, who said they had been blown off their feet.
Investigations are underway into what is believed to have been an industrial accident.
US Representative Bill Flores, whose district includes West, told CNN he was not suspicious that the tragedy was anything other than an accident: "I would not expect sabotage by any stretch of the imagination."
West Mayor Tommy Muska told reporters that his city of about 2,800 residents needs "your prayers."
"We've got a lot of people who are hurt, and there's a lot of people, I'm sure, who aren't gonna be here tomorrow," Muska said. "We're gonna search for everybody. We're gonna make sure everybody's accounted for. That's the most important thing right now."
West is a small farming town of about 2,700 people 20 miles north of Waco.
Texas governor Rick Perry said in a statement: "Our thoughts and prayers are with the people of West and the first responders on the scene." He promised state support to emergency services in the area.
The Texas Commission on Environmental Quality investigated West Fertilizer in 2006 after receiving a complaint of a strong ammonia smell, The Associated Press reported. That probe prompted a citation for failing to obtain or qualify for a permit.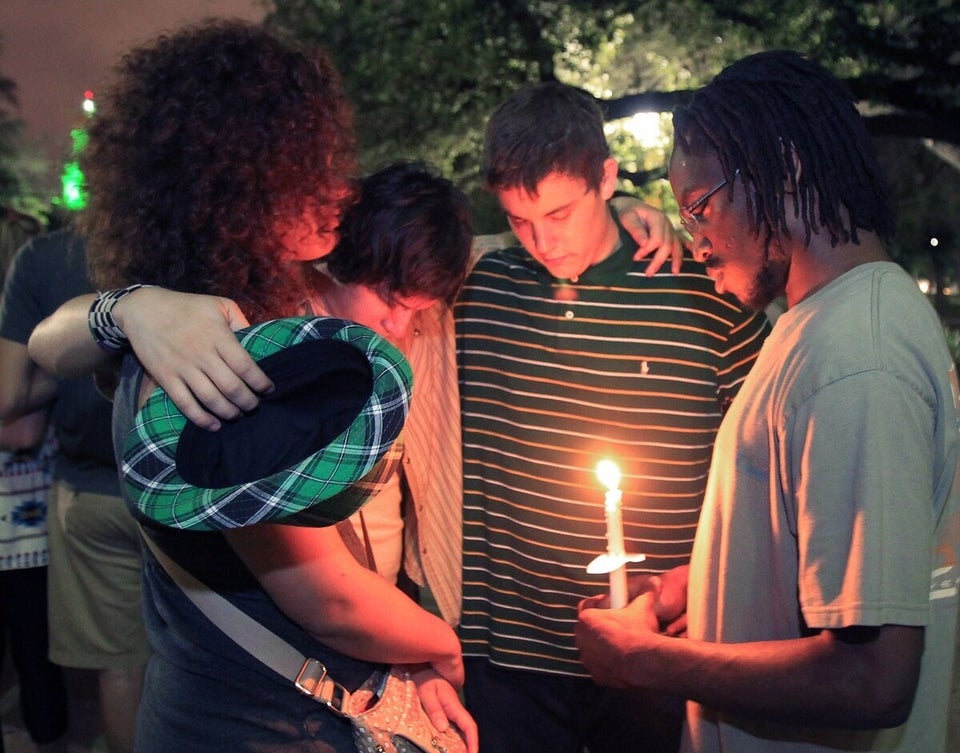 Fertiliser Plant Explosion In Waco Texas