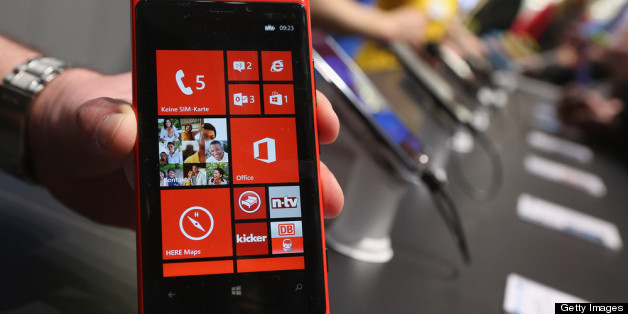 Getty Images
Nokia has just posted its results for the last three months - and the big surprise is, they aren't terrible.
While the Finnish phone giant failed to make an operating profit in the three months to April 2013, registering an overall loss of $150m, it saw significant bumps in sales and revenue.
Nokia said it recorded a 37% jump in revenue, up to $7.7 billion.
It also saw a jump in the sales of its crucial Lumia smartphone range, upon which the company has pinned its hopes for a revival of fortunes in the face of Apple and Samsung's recent dominance.
Its Windows Phone 7 and 8 Lumia devices sold 5.6 million units in the last quarter, up from 4.4 million in the previous three months.
That compares to 61.6 million smartphones shipped by Samsung and 36.9 by Apple in the same period.
Unsurprisingly, there are weak spots in the figures. Nokia's operating loss is a severe drop from the same quarter in 2012, when Nokia registered a profit of $439 million. And the 30% overall drop in mobile phone sales to 55.8 million units is a problem.
And the company also failed to boost sales in the US, relying instead on growth in the EU and other markets.
But overall it's not a terrible set of results. Nokia still has a long way to go, but it appears to be gaining some traction. Not quite rolling thunder, then, but maybe there's a grizzly rainstorm on the horizon after all.