Strong winds almost sent this plane crashing onto its side, causing a trail of smoke across the runway.
The pilot had to wrestle for control against the high winds, as the plane skidded sideways, hitting the ground as plumes of smoke came out.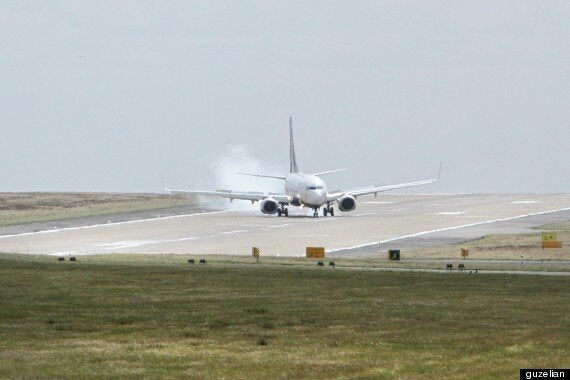 The airplane as it lands on the runway, smoke billowing
But the aeroplane, despite the awkward landing, touched down safely at Leeds Bradford Airport.
Other planes at the airport struggled to take off, as gales reached 72mph in West Yorkshire.