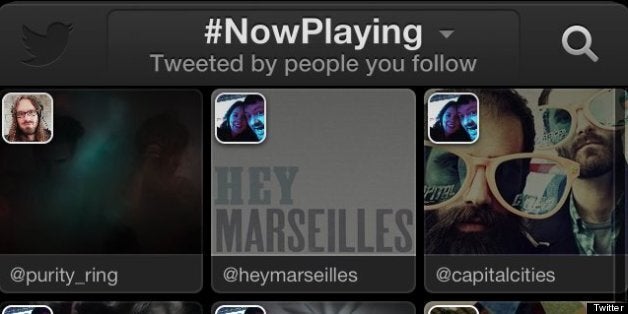 Twitter has launched a new music app designed to help users find new artists based on who they follow.
The long-rumoured service allows songs to be played directly within the new app, from sources including Rdio, Spotify and Apple's iTunes.
It will throw up suggestions based on the music your followers are listening to, and theoretically help you to find tracks you might otherwise have missed.
After the launch of Vine, a short video sharing site, earlier this year, #Music will be seen as a further attempt by the social network to enrich its core micro-blogging service with video, images and music. Facebook, Google and other social media giants have made similar strides recently.
"Twitter and music go great together," said the social network. "This is why artists turn to Twitter first to connect with their fans — and why we wanted to find a way to surface songs people are tweeting about."
Named '#Music', the app will hit Apple's iOS platform but no Android or Windows Phone version has been announced yet.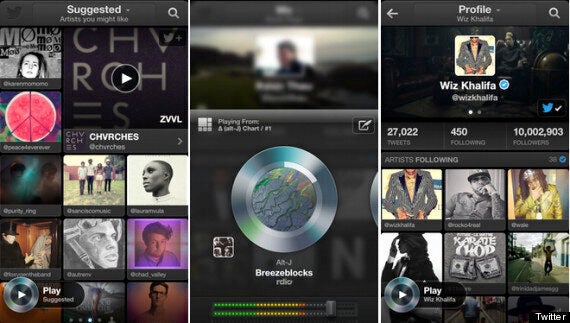 "Today, we're releasing Twitter #music, a new service that will change the way people find music, based on Twitter. It uses Twitter activity, including Tweets and engagement, to detect and surface the most popular tracks and emerging artists. It also brings artists' music-related Twitter activity front and center: go to their profiles to see which music artists they follow and listen to songs by those artists. And, of course, you can tweet songs right from the app.

The songs on Twitter #music currently come from three sources: iTunes, Spotify or Rdio. By default, you will hear previews from iTunes when exploring music in the app. Subscribers to Rdio and Spotify can log in to their accounts to enjoy full tracks that are available in those respective catalogs. We will continue to explore and add other music service providers."
Twitter had already sent the app to various celebrities and music personalities, who've Tweeted in support of the new service: