Bikers! Want to feel a bit more superhuman when you're out on your motorcycle?
Well, look no further - because thanks to helmet designers/manufacturers Helmet Dawg, you too can now be... Batman: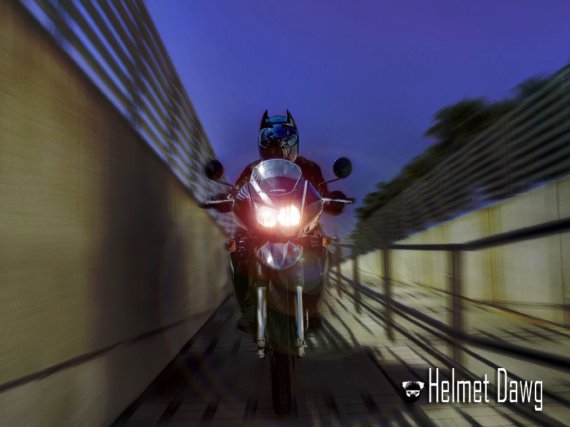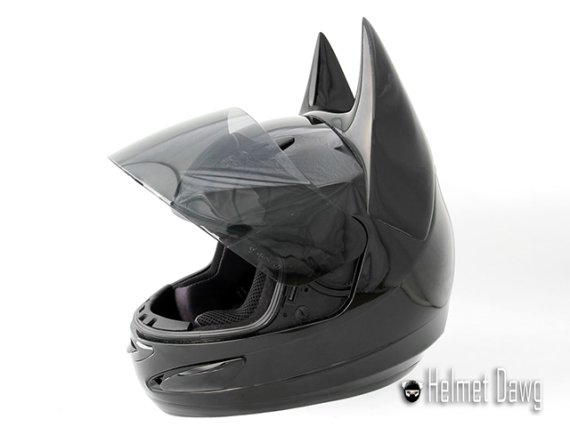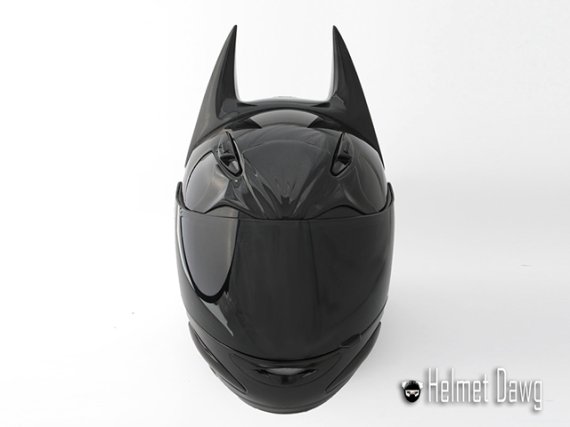 The new 'Dark as Night' helmet can be yours for a mere $350 - and as Helmet Dawg says: "With clean lines and a dramatic profile, you are sure to turn heads while wearing this stylish and protective helmet."
We don't doubt it for a second. Imagine if you had the Batcycle, too?!
(Via Laughing Squid)