'Britain's Got Talent' 2012 finalists Loveable Rogues are very excited not just because their debut single 'What A Night', has just hit the shelves, but because their publicists' cute black Spaniel is dashing around between their legs and commanding lots of attention.
Once the London band have stopped cooing "paw, paw" and uttering "you're a good boy, yes you are" while stroking the pooch, I sit down with Eddie Brett, Sunny Jay and Te Eugene, who have just recovered from a 28-date tour supporting Olly Murs, to find out how life post-BGT is treating them...
The video for 'What A Night' seemed like a lot fun to film, was it?
S: "Yeah, we just rented a house and invited loads of friends... we were a bit scared because if anything went wrong it would have looked bad on us."
E: "It was the first time our friends had heard the song, so it was blasting around the house and everyone was getting in to it."
Did it turn into a proper house party? Did you get drunk?
T: "The lady who lent us her house in Mill Hill didn't quite anticipate how many people would turn up. When the first people came it was the 30 odd and she was like 'oh it's quite a lot of people' and we were thinking 'we've got another 200 which we've invited'…
"The 200 we'd invited came and they all brought an extra friend, so it was 400 at this party and rammed to the point where they had to cap off the guest list with security people and we were sneaking all our mates in, it was actually anarchy.
"Once we got the hard work done we snuck the drink in, technically you're not meant to drink on camera."
How are you going to top it for your next video? A trip abroad perhaps?
E: "We're kind of marketed as this English band so that's not going to St Lucia… it's Camden market."
T: "All these other people on our label like Little Mix are off in America and Amelia Lily's first video was in LA, where's ours? Camden.
"Amelia's is a house party too but her's is a bit more American than ours, with red cups, I've never seen a red cup in England… I was watching her video like 'that's wicked'."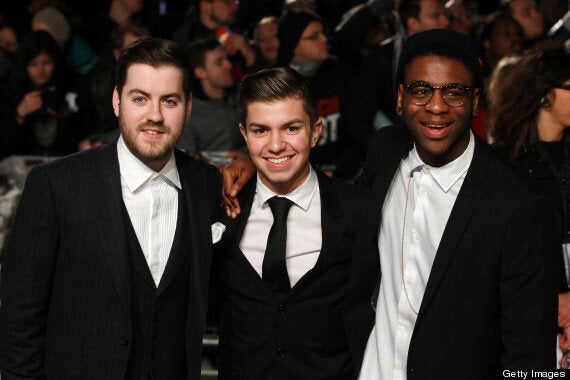 Eddie Brett, Sunny Jay and Te Eugene
Would you like to crack America?
E: "I think any artist would want to… or Australia or anywhere. We love going to Ireland and Scotland, anywhere!"
How will you celebrate if your single does really well?
E: "I think it will just be a relief… the level of expectation is scary."
S: "A few drinks wouldn't go amiss."
How much has your life changed since Britain's Got Talent?
T: "I think we've had two weeks off at Christmas, we've not had one whole week off since the show."
E: "It's the best feeling when you've gone for something a bit out there and you start to achieve."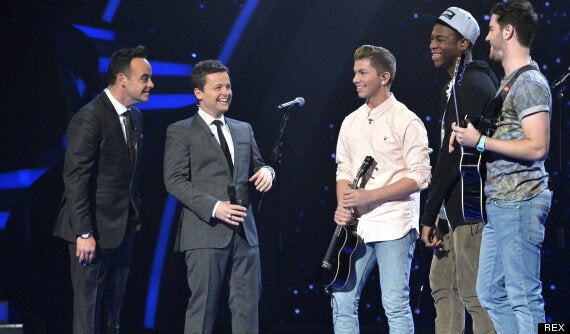 Did your family and friends ever think you'd get to this point?
S: "My family always supported us, but I think there was a thing in the back of their head saying 'you need to get a real job'."
E: "I think it helps if no one believes in you because no one needs to, it's only you that can do it."
T: "When we left college a lot of people weren't happy with the way we were doing it… they said we were silly for leaving college early but we fought to be at least somewhere when college would have been finishing."
S: "We said if we're signed when everyone else is graduating then we've done it."
T: "We were gigging and playing outside labels, so when we got signed we went back to college and showed them."
Were there people who wouldn't give you the time of day?
E: "I'd say most people, I don't think anyone ever thought I'd do it."
T: "You alright mate, do you want a hug?… There was a course director at college who was amazing and fought for us but she wanted us to stick two fingers up at her."
S: "Then we invited her to our show in an arena."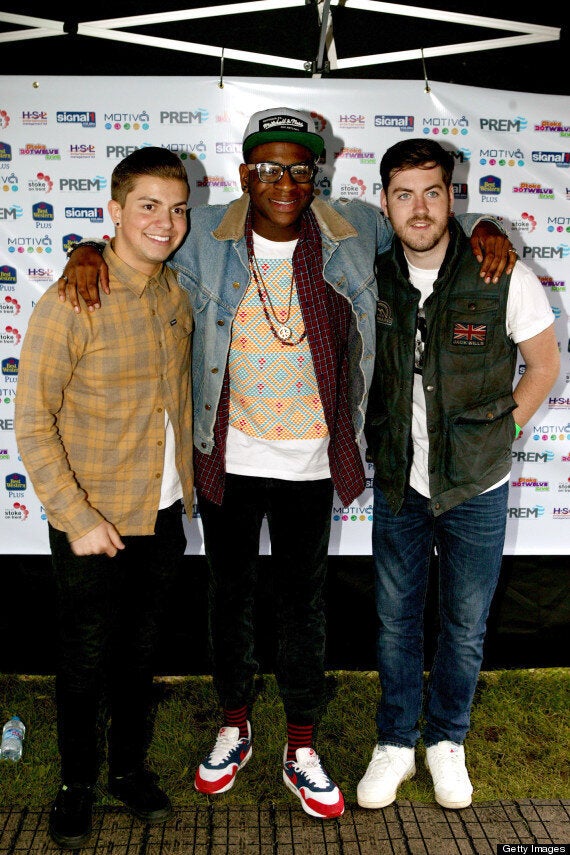 Would you have got to this point if you hadn't have been on Britain's Got Talent?
S: "Not in this space of time but we'd have definitely worked towards it."
E: "Going on it made us realise that it would have happened, but at the time we were doubting it… it's just getting in front of the right people."
T: "I disagree with that though. Only because, after the show a lot of management companies and stuff said 'oh you should have come to me' and we did before but they didn't want to know."
Were you bitter that you lost out to a dancing dog?
E: "No cause I don't think we ever set ourself up to win… we just wanted to get to the final because it means you get the same amount of air time as everyone else."
T: "X Factor is so extensive and long but with Britain's Got Talent if you're not in the finals it's hard to remember people."
E: "I thought 'please I really want you to sign us Simon' and just before we were leaving the room he went up to our manager and said 'your boys will be alright', it was like he was thinking all day of what he could say."
T: "You start to pysch yourself up when he's saying things like 'I can see who you'll record your first album with' and your like 'please sign us, don't string us along'.
"It was two days after that we had to go to the label and perform in front of them all... it was like going to Mode in Ugly Betty, everyone looks stylish."
E: "You'll walk in and there's Leona Lewis there and it's like 'oh Beyonce was in earlier'. Recently we went to park our cars and they said 'sorry boys you can't park in there today, Aerosmith are in', it was like 'wow'...
"They've got wallpaper with everyone's name who's signed to the label, so you've got Michael Jackson over there and Loveable Rogues on the same thing."
Were you ever worried about signing to Syco? Because there have been horror stories.
T: "Labrinth was signed to Syco and that was a big thing for me because he's a songwriter and has a lot of control of his stuff, so when we were speaking to them they said 'we do have people that we get songs for but if you're good enough to write you're own songs, which you've proved, you can write your own songs' and being on the label we've had no regrets."
E: "You've just got to look at who they have signed. Take Cher Lloyd, it didn't really work in this country but they made her a massive star in America."
T: "You look at their roster and there is no one that's not doing well, and people say 'well look at who they've dropped' but I would have dropped them too."
E: "I dunno, ask us next year."
S: "Some people are more shy. Susan Boyle went to the Olly gig we did recently. She pre phones, she doesn't want free tickets, she just wants to let him know good luck."
E: "The best part is they asked if she wanted a box or anything and she just watched it with everyone else."
Have you been watching the new series of BGT? What sort of act would you like to win?
E: "Something that I can't say because I haven't seen it before, something I didn't know existed."
T: "I really like Attractions, that made me cry."
S: "A few weeks ago I said I want a comedian to win… but I think there's someone better coming along so I'm holding out… don't you think it would be good if a talent show made a comedian?"
Loveable Rogue's debut single 'What A Night' is out now.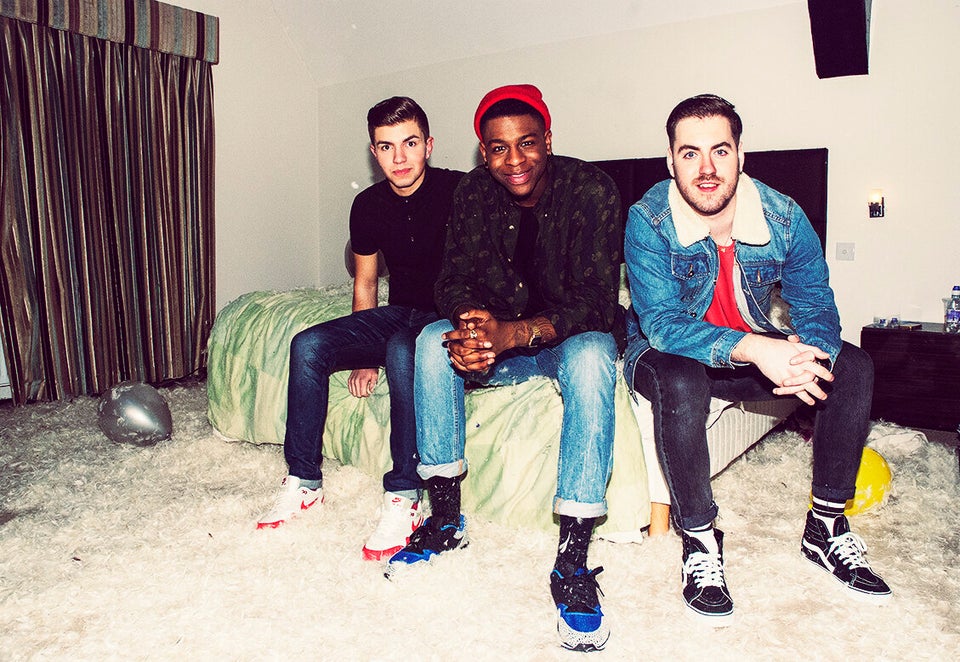 Loveable Rogues