A police officer is being hailed as "inspirational" for treating a little girl to a new bike after hers was stolen.
Michael Kohr, of California's Oxnard Police Department, had responded to a call from Nina Sanchez to report the theft of daughter Bella's bicycle and a pushchair.
As Sanchez tried to console Bella over the loss of her cherished bike which had been a Christmas present, she was contacted by officer Kohr with the news he was on his way to the family home with a brand new bike.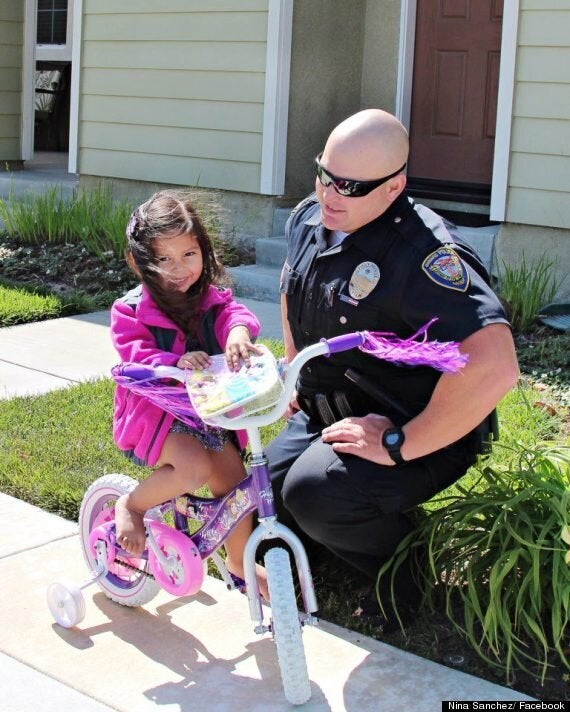 Officer Michael Kohr and Bella Sanchez on her new bike
"Yesterday morning on my way to take my daughter Bella on a bike ride, to our dismay we realized her cherished Minnie Mouse bike that Santa brought her had been stolen, along with our jogging stroller. To say we were heartbroken is an understatement. Through many tears and reassuring hugs I managed to call in a police report. This afternoon I received a call from Officer Kohr that he was on his way with a brand new Princess bike. He not only surprised her with a bike that is her favorite color featuring her favorite princess he took the time to teach her how to ride it. This is kindness and selflessness at its finest. This officer went well above his call of duty and took the time to make a little girls day. I can not fully express how grateful I am. He has left such an impression in our hearts, and am thoroughly impressed with his generosity. Thank you once again Officer Kohr."
On Friday the post had been 'Liked' more than half a million times and had close to 60,000 shares.
Many declared Officer Kohr "an inspiration", "awesome" and even "an angel".
The post was even shared by the Oxnard Police Department's Facebook page, with the comment:
"We don't get emails/messages like this directly from community members often.
"Thank you, Nina Sanchez for sharing! And, thank you Officer Michael Kohr for taking exceptional service to heart and going above and beyond."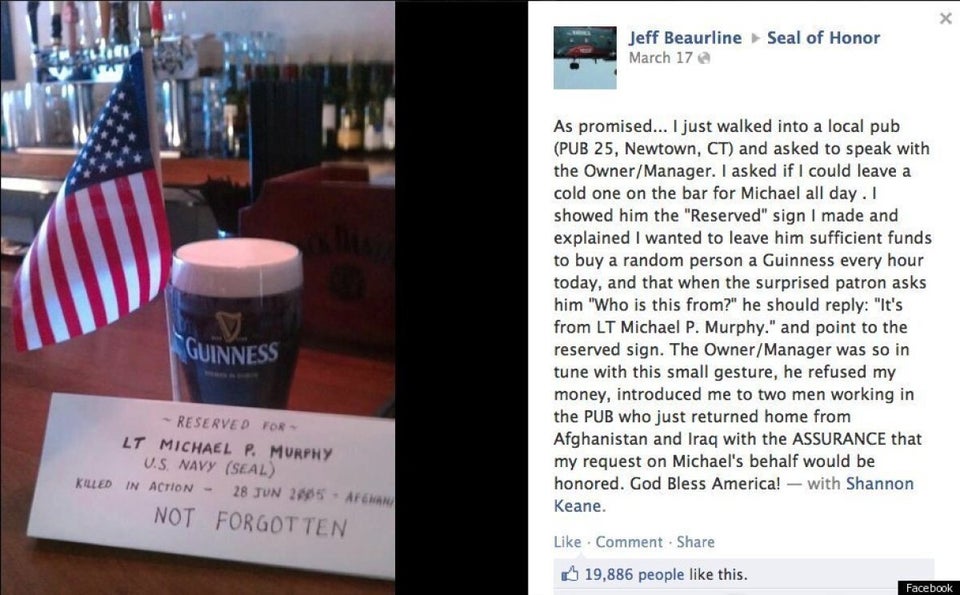 Random Acts Of Kindness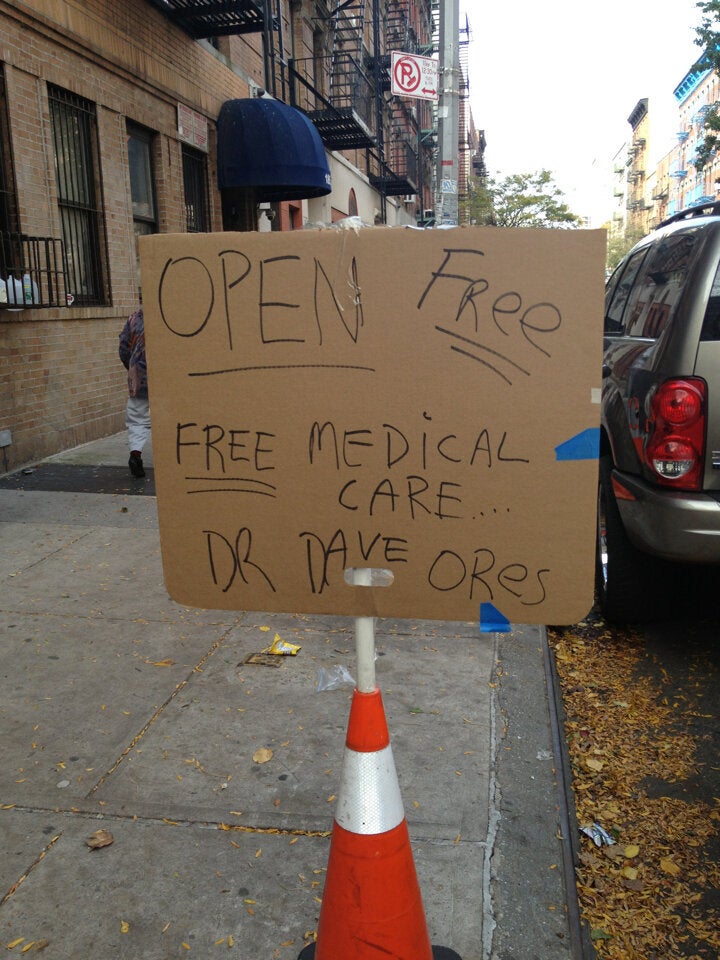 Hurricane Sandy Random Acts of Kindness
Popular in the Community