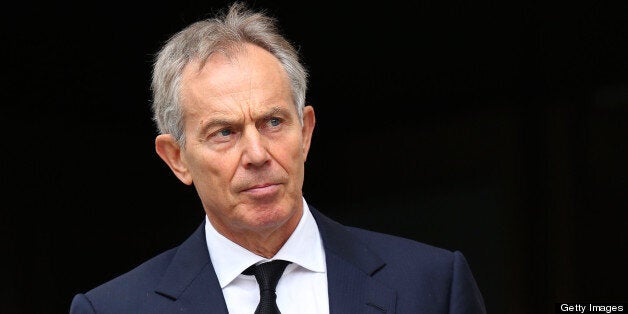 The government has said it will not "rush" the Iraq War Inquiry to produce its report, four years after Sir John Chilcot was asked to investigate the events that led to the 2003 invasion.
On Monday, Lord Hill, the leader of the House of Lords, accepted that people wanted to see the report published and urged the inquiry to "get it done" - but said the government would not interfere to speed up the process.
"The timing is set by Inquiry itself, the government has not set a timetable and we are not seeking to rush them," he said.
"I am sure that Sir John is as keen to publish his report so we can all see it as everyone in this House is to get it done."
The Chilcot Inquiry was set up by Gordon Brown in June 2009 and is due to finish producing its report by mid-May. Before it is published, those criticised in the findings will be contacted in order to give them a chance to respond. But it is not clear how long this process will take.
Hill said: "I am not able to give a precise timescale for that. I think that depend on what the findings of the report are, what the criticisms are of individuals and how long that process will need to take."
Hill told Lib Dem peer Lord Dykes, who served as a Tory defence minister in the 1970s, that the government did not have any plans to hold discussions with the Inquiry over the publication date of its report.
"This inquiry is independent, it was set up very deliberately to be independent, it must consider the evidence it has got and reach its conclusions, which we will all be able to see in the fullness of time."
But former Tory foreign secretary Lord Hurd urged Lord Hill to "inject a little bit of urgency" into the process of getting the report published. "In our experience the fullness of time is fairly full," he said.
Earlier this month The Independent on Sunday reported that the inquiry would make "a highly critical attack" on Tony Blair when its report is finally published.
A former senior MI6 officer told the newspaper: "Chilcot has the full story and it's a very complex one."
Popular in the Community