A football fan denied making a racist monkey gesture at a Premier League match when he appeared in court today. Jones (right) reacts after Lukaku's goal
West Brom beat Sunderland 4-2 in the game last November. Jones was arrested after the match and was charged last month with racially aggravated harassment.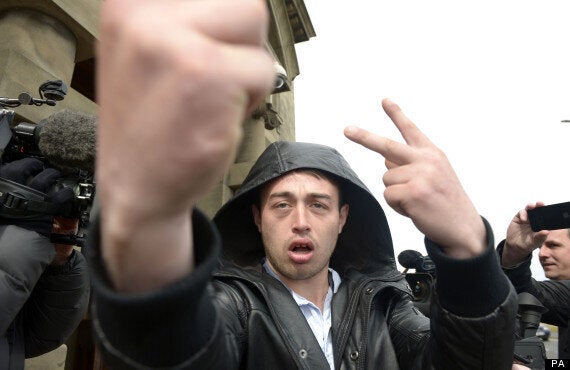 Jones flashes V-signs as he arrives at Sunderland Magistrate's court
Sunderland Magistrates adjourned the case for trial on June 26.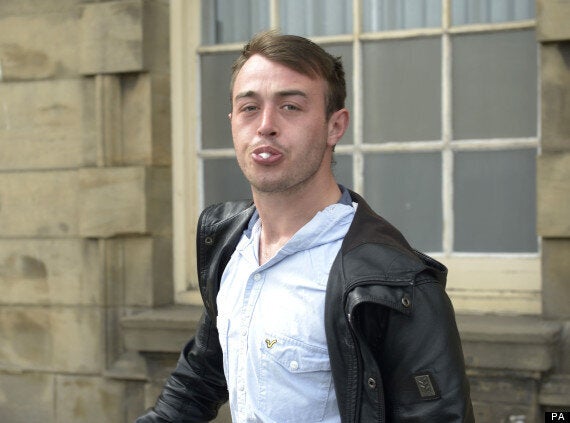 Liam Jones spits at members of the media as he leaves Sunderland Magistrate's court
Jones was granted bail on a number of conditions, including that he does not go within 300 metres of the Stadium of Light or 500m of St James' Park - the home of rivals Newcastle - on match days.