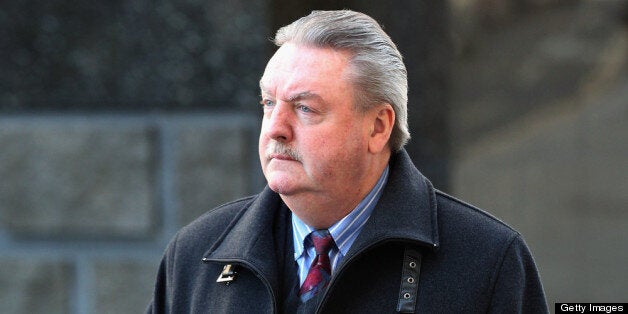 A millionaire businessman is facing jail after being convicted of selling fake bomb detectors.
James McCormick, 56, was found guilty at the Old Bailey of three counts of fraud after jurors heard the devices did not work.
McCormick, of Langport, Somerset, made an estimated £50 million from sales of his three models to Iraq, Belgium and even the United Nations for use in Lebanon.
But, the court heard, the Advanced Selection Equipment devices had no scientific basis and were based on a £13 American novelty golf ball finder.
McCormick shook his head after the verdicts were delivered.
He was remanded on conditional bail to be sentenced on May 2.
Some of the detectors were sold for £27,000 each and McCormick is thought to have made about £37 million from sales to Iraq alone.
There is no evidence that he tried to sell to the Ministry of Defence, but an MoD inspector watched a demonstration organised by an Essex policeman.
The detectors were marketed to the military, police forces and governments around the world using glossy brochures and the internet.
Men dressed in military-type fatigues were shown using the detectors to find explosives, drugs, fluids, ivory and people.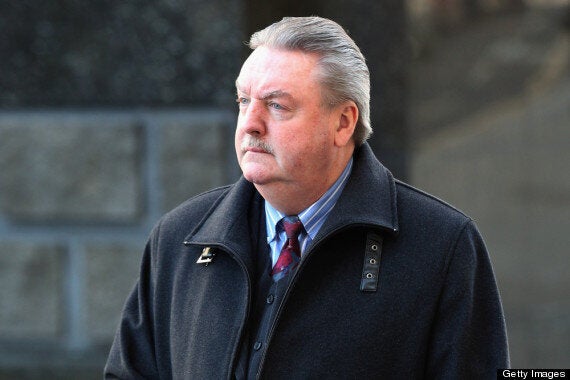 Richard Whittam QC, prosecuting, said fantastic claims were made that the detectors could find substances from planes, under water, under ground and through walls.
They claimed to be able to bypass "all known forms of concealment" and be able to detect at distance.
Items could be detected up to 0.6 miles (1km) underground, up to 3 miles (5km) from the air and 100ft (31m) underwater, it was said.
But Mr Whittam added: "The devices did not work and he knew they did not work.
"He had them manufactured so that they could be sold - and despite the fact they did not work, people bought them
for a handsome but unwarranted profit.
"He made them knowing that they were going to be sold as something that it was claimed was simply fantastic. You may think those claims are incredible."
Mr Whittam said: "The devices that were sold were expensive. There was no fixed price but the ADE 651 could be sold for as much as 40,000 US dollars."
Experts said the ADE 651 "lacks any grounding in science, nor does it work in accordance with the known laws of physics ... completely ineffectual as a piece of detection equipment".
It was no better than trying to detect explosives at random, said Mr Whittam.
The devices were sold by McCormick and his companies along with training and "sensor cards", the court heard.
Mr Whittam told the jury McCormick bought 300 Golfinder novelty machines for finding golf balls from the US between 2005 and 2006.
It was advertised as a "great novelty item" which used the customer's body to "energise its actions".
McCormick, a former policeman and salesman, told the court he sold his detectors to police in Kenya, the prison service in Hong Kong, the army in Egypt and border control in Thailand.
He said one of them had been used to check a hotel in Romania before the visit of an American president in the 90s.
He said: "I never had any negative results from customers."
Speaking outside court, detective superintendent Nigel Rock of Avon and Somerset Police said: "James McCormick is a conman. He will continue to be a conman. A man who's made millions of dollars is now convicted."
He added: "That device has been used and is still being used on checkpoints. People using that device believe it works. It does not."
Related