If you want to prevent your cat from burning itself on your stove, these someone space age looking booties could be just the thing.
The heatproof Kitten Mittens have been launched to shield inquisitive moggies from scalding themselves on hot surfaces.
It comes after a survey found nearly half of all cat owners (43 per cent) considered their kitchens to be a dangerous place for their pets.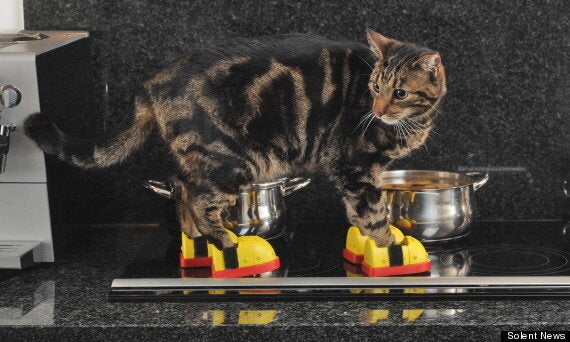 Mischief the cat strolls across the hot hobs in his Kitten Mittens
Housewife Jackie Cable's cat Mischief regularly lives up to his name as he clambers onto the ceramic kitchen hob and severely burns his paws.
The 35-year-old, from Newbury in Berkshire, said: "My cat means the world to me, but cooking anything when he is around is a nightmare.
"He gets under your feet when he senses food is being prepared, and several times Mischief has hopped up onto the ceramic cooking plate and burnt his paws quite badly.
"Once I had to take him to the vet as the burns were so bad they caused a cyst."
While Cable insists Mittens "is happy" to wear his boots because they allow him to explore the kitchen without scalding himself, we can't help thinking they look somewhat unwieldy.
The 10 greatest dangers to pets in the kitchen, according to their owners:
Spilled boiling water (72 per cent)
Getting trampled underfoot (70 per cent)
Exposure to a hot oven (55 per cent)
Falling knives (52 per cent)
Ceramic / flat hobs that don't cool down instantly when switched off (40 per cent)
Falling dishes full of food (32 per cent)
Getting an electric shock (25 per cent)
Being hit by a door / chair etc. (21 per cent)
Getting stuck in a cupboard (13 per cent)
Falling chopping boards (10 per cent)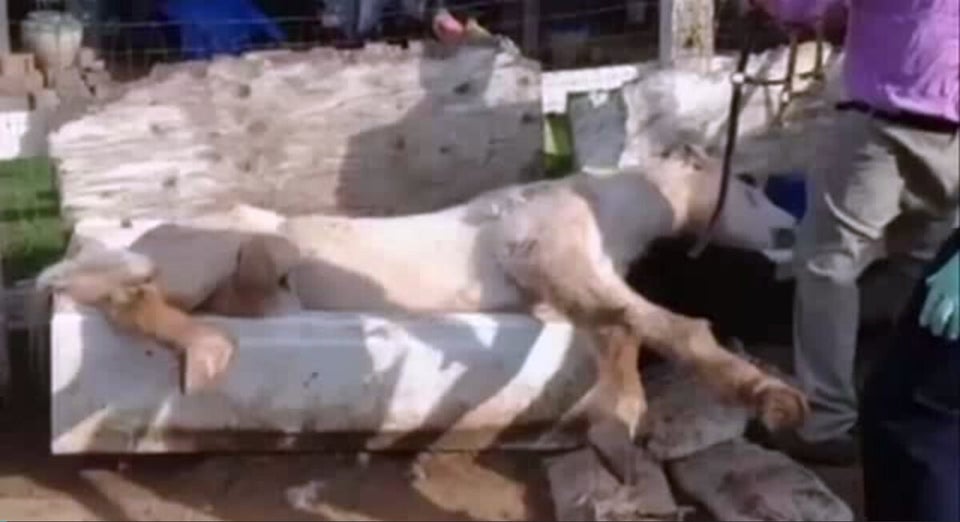 Animals In The News
Popular in the Community