Ed Miliband has had a dramatic clash with Labour's biggest financial backer, calling comments by the leader of the Unite union "reprehensible" and "disloyal".
Miliband reacted furiously after Len McCluskey declared war on senior "Blairite" members of the Shadow Cabinet, saying the Labour leader risked being "cast into the dustbin of history". Labour leader Ed Miliband reacted angrily to McCluskey's comments
In an explosive interview with the New Statesman McCluskey singled out Liam Byrne, the Shadow Work and Pensions Secretary, Shadow Defence Secretary Jim Murphy and Douglas Alexander, the Shadow Foreign Secretary, for criticism.
As well as being Labour's single biggest donor, accounting for over a third of its funds, Unite and McCluskey championed Miliband junior in the leadership campaign against his brother. Len McCluskey is not impressed with Liam Byrne
The row comes with Miliband under pressure from the New Labour wing of the party after an intervention from Tony Blair, who warned him not to veer to the left.
McCluskey told the New Statesman: "Ed Miliband must spend most of his waking hours grappling with what lies before him.
"If he is brave enough to go for something radical, he'll be the next prime minister. If he gets seduced by the Jim Murphys and the Douglas Alexanders, then the truth is that he'll be defeated and he'll be cast into the dustbin of history."
The union baron said some of the language used by Byrne, who has infuriated left-wingers with his positions on welfare reform was "regrettable" and would "damage Labour."
Hinting that some ministers should be axed, he added: "Ed's got to figure out what his team will be."
Responding, Miliband's spokesman launched a strong counter-attack, saying: "Len McCluskey does not speak for the Labour Party. This attempt to divide the Labour Party is reprehensible."
"It is the kind of politics that lost Labour many elections in the 1980s. It won't work, it is wrong, it is disloyal to the party he claims to represent."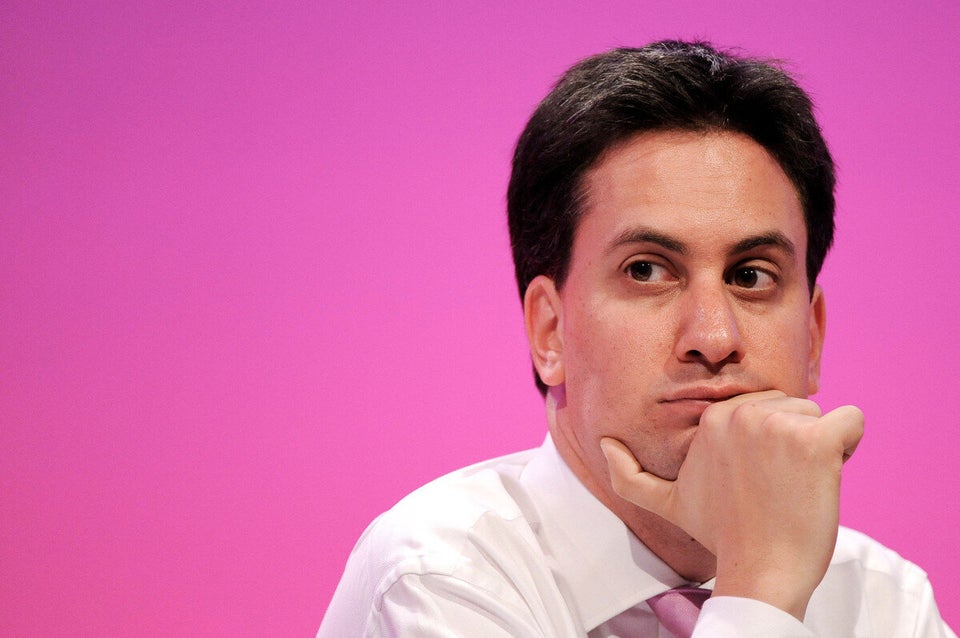 Ed Miliband