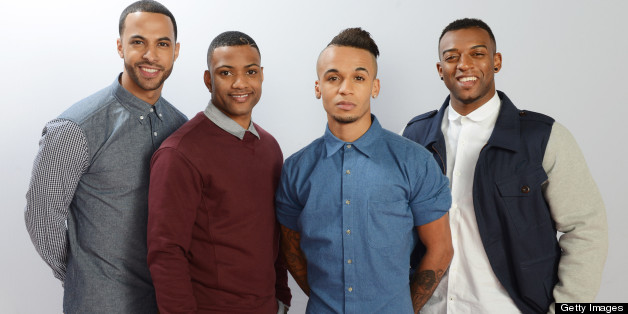 Getty Images
JLS splitting up got us thinking about what Aston, Marvin, JB and Oritse have contributed to the world of pop in the five jam packed years they've spent together since coming second to Alexandra Burke on the 2008 series of 'The X Factor'.
Yes, we might still have One Direction but can Harry Styles do an Aston-stylee back flip? No he ruddy well cannot. Can Niall Horan rock a deep V like Marvin? Not on your nelly.
So as we prepare to bid JLS goodbye (also the name of their farewell tour and inevitable greatest hits album coming at the end of the year), we count down the ten things we'll miss most about Jack the Lad Swing (and the name isn't one of them)...
>> MORE JLS SPLIT NEWS
LIKE US ON FACEBOOK | FOLLOW US ON TWITTER