It is home to Buckingham Palace, the Houses of Parliament and a recently sold £250m property - but Westminster has more violent crime than the UK's second largest city, Birmingham, according to a report.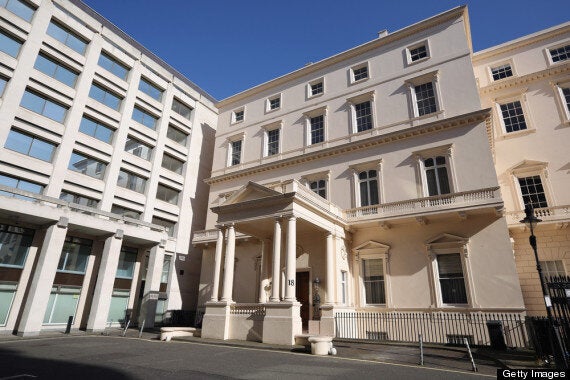 18 Carlton House Terrace is being placed on the housing market with an expected price of £250m
In a surprising contrast, Birmingham, the UK's second biggest city, came 19th on the list of least peaceful cities, lower than many London boroughs, with 1,343 violent crimes committed. Manchester and Hillingdon complete the top 20.
Westminster was one of the boroughs with the greatest increases in peacefulness, alongside Kensington & Chelsea, Hounslow and Tower Hamlets.
The least peaceful area of Britain is Lewisham, where the public disorder rate rose to a staggering 1,126 incidents per 100,000 people peaking in 2009, which was more than three times the 10 year national average, before sharply declining through to 2012.
The sharp drop in violent crime across Europe has come despite the devastating effects of the financial crisis. However, the UK violent crime rate is significantly higher than the European Union average.
UK homicides per 100,000 people have halved, falling from 1.99 in 2003, to one in 2012.
Broadland, in Norfolk, was the most peaceful area at local authority level, followed by Three Rivers in Hertfordshire, South Cambridgeshire, East Dorset and Maldon in Essex.
Broadland, famous for its pretty market towns, saw just eight violent crimes in the whole of 2012.
The report found that people were more frightened of being victims of violence than would ever experience it, 17% of Britons thought they will be a victim of violent crime, while less than 4% will actually experience violent crime.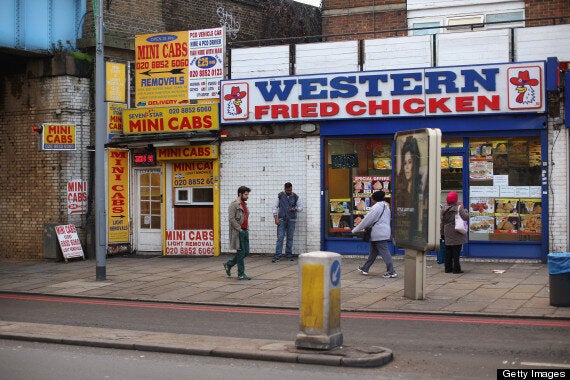 Lewisham has been named the UK's least peaceful borough
The authors estimated that violence cost the UK £124 billion last year, equivalent to £4,700 per household or 7.7% of GDP.
A 9% reduction in violence would be equivalent to the total cost of the London Olympics, they said.
IEP chairman Steve Killelea said the increased level of peace in the UK "cannot be narrowed down to any single factor".
But he added: "The findings of the UK Peace Index show that poverty and economic opportunity are significantly associated with peace, as supported by other international studies, including the US Peace Index.
"This suggests greater emphasis needs to be placed on programmes that tackle poverty and related issues, such as access to education and economic opportunity."
Related