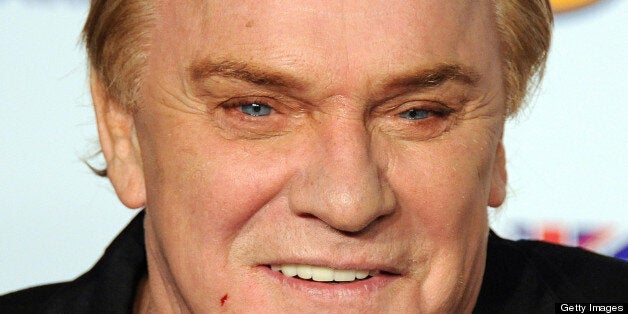 Comedian Freddie Starr has been rearrested over further allegations of sexual offences.
The entertainer answered bail on Wednesday and was arrested for a second time over additional claims.
Scotland Yard said that a man in his sixties had been "further arrested on suspicion of sexual offences in connection with further allegations made to Operation Yewtree".
The investigation is the national inquiry sparked after allegations of abuse were made against Jimmy Savile.
It has been split into three strands - allegations against Savile, those against Savile and others, and those against others.
Starr, 70, was originally arrested under the "Savile and others" strand, but the re-arrest was not linked to Savile.
He has denied any wrongdoing.
Starr was arrested in Warwickshire on November 1 and released on bail. He returned the next day for further questioning and was bailed again.
Twelve people have been arrested under Yewtree, including high-profile figures from the entertainment industry such as entertainer Rolf Harris, former pop star Gary Glitter, DJ Dave Lee Travis, comedian Jim Davidson and PR guru Max Clifford. All deny any wrongdoing.
After his arrest last December, Clifford said the allegations against him were "totally without any foundation and they are totally untrue".
Travis and Davidson were both arrested and later rearrested after further allegations were made. They have also maintained their innocence throughout.
Travis said he strongly denied any wrongdoing, he had co-operated with the police and his "conscience is clear".
Davidson's solicitor, Henri Brandman said the allegations against his client dated back several years, were made by complainants who were adults at the time and the comedian "vigorously denies" their claims.
Popular in the Community