It might be a Royal baby, but it'll still have Royal poop, and Uncle Harry was getting some practice in early on Thursday, tasked with changing a nappy during a visit to a brain injury charity.
Struggling to fasten the sides of the nappy, he said: "This is exactly how my brother is going to be."
As photographers snapped away, he joked: "All the mothers will be saying 'Don't let him near the children'."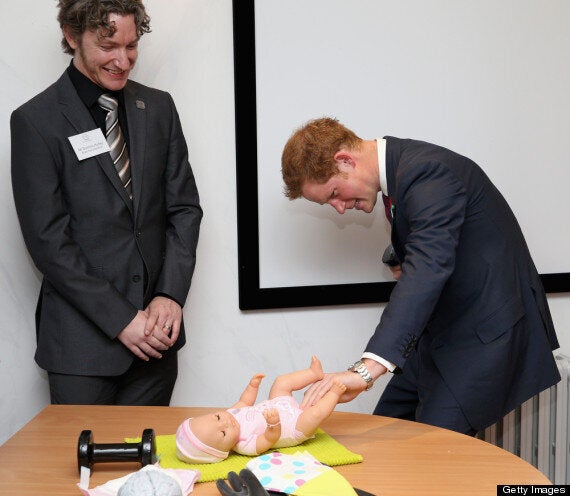 Prince Harry is watched by brain injury survivor Dominic Hurley as he experiences what it is like to have a brain injury during a visit to Headway
During his visit to officially open Headway charity in Nottingham's new headquarters, Harry was tasked with changing a nappy with one hand as part of a workshop to show the Prince the effects that brain injuries can have on everyday tasks.
Diana, Princess of Wales, was the royal patron of the charity between 1991 and 1996.
Headway works across the UK to support people who have suffered brain injuries and their families.
Dominic Hurley was just 21 when he suffering a life-changing brain injury in a moped accident in 1994.
Today, the 40-year-old, from Rotherham, South Yorkshire, watched as Harry attempted the tasks during the workshop and chatted to him during the nappy-changing exercise.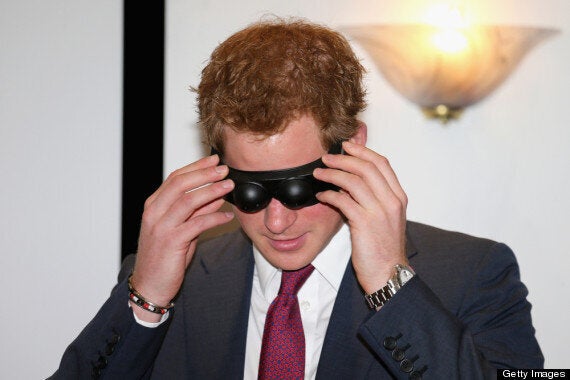 Prince Harry wears a pair of goggles to experience what it is like to have a brain injury during a visit to Headway
Hurley lost the feeling down one side of his body following the accident and had to change his daughter Nina's nappy with one hand, just as the Prince attempted today.
"I think he did a brilliant job, especially as it was the first time he had tried it," Mr Hurley said.
Harry also met double Olympic gold medallist and Headway vice president James Cracknell and Sergeant Johnson Beharry, who have both suffered the effects of brain injuries.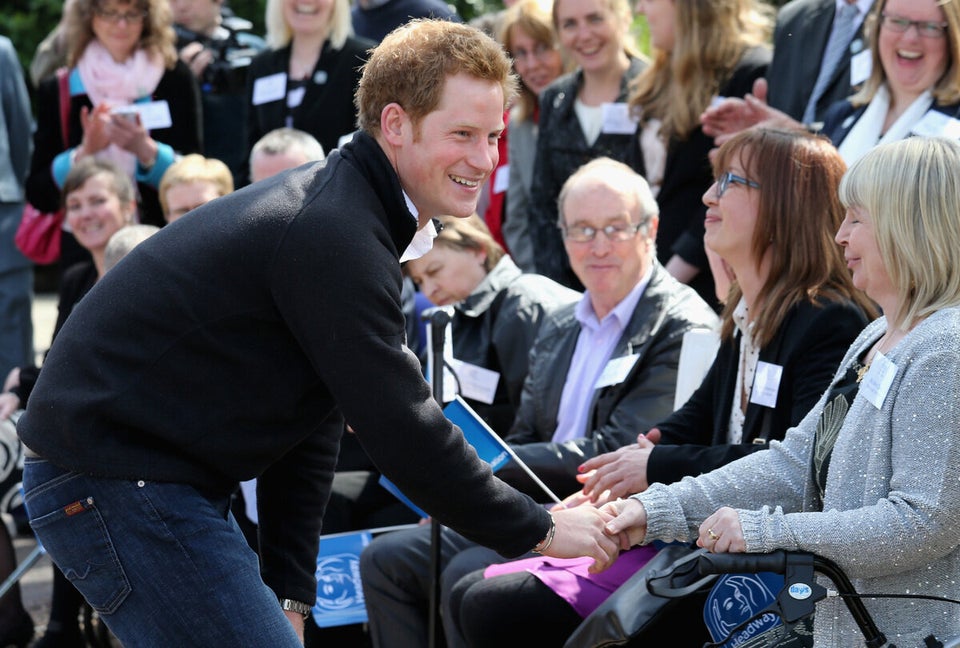 Prince Harry visits Nottingham
Popular in the Community