The US television channel that brought the world Honey Boo Boo added another weird and wonderful string to its bow when it featured a programme on 'The Strongest Family In The World'.
After watching, HuffPost UK Lifestyle just had to share the story of the super-powered family with our readers.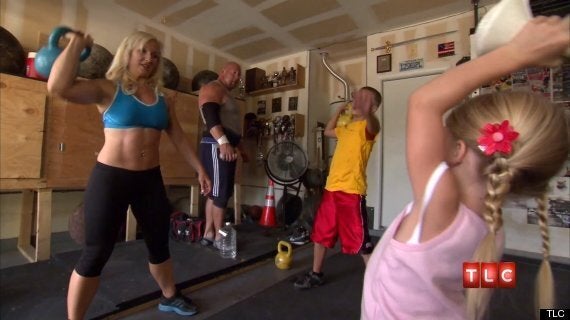 Broadcast on TLC, the programme documents the life of the Best family who take strength training to a whole new level.
According to the programme, father Nick, mother Callie, 11-year-old Dylan and five-year-old Jessica can spend up to 240 hours per week working out.
"It's like my coffee in the morning," said Dylan, who can dead lift more than 150Ilbs (10 stone 10 Ilbs). "If I don't do it, I don't feel right."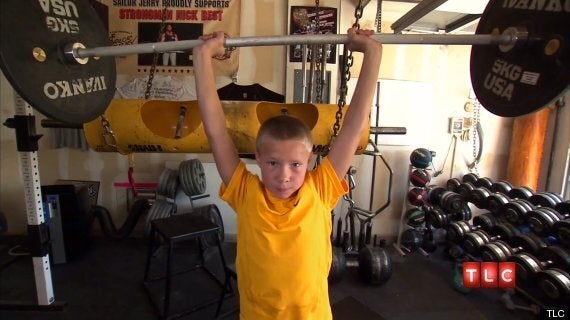 Dylan can lift more than 150Ilbs
The report claims that Dylan's sister, Jessica, can lift 100 pound, which is more than double her 46Ilbs (3 stone 4 Ilbs) frame.
"I want to be like my mommy because she's pretty and strong," Jessica explains in the video.
According to the video, the Best children train with well above the recommended weight for their age group but father Nick says they enjoy it.