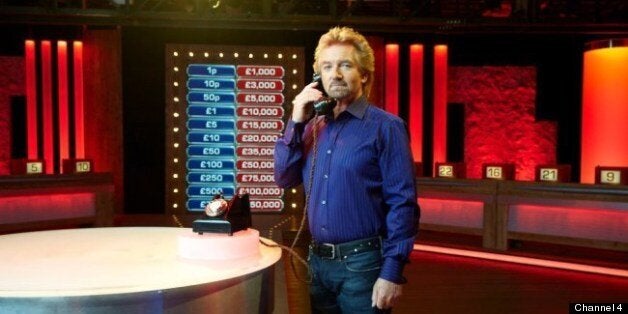 A mother who won £95,000 on the television show 'Deal Or No Deal' has pleaded guilty to benefit fraud.
Caroline Banana, 40, of Stoke-on-Trent, Staffordshire, admitted six counts of failing to disclose financial changes in her circumstances with the intention of profiting from the situation, North Staffordshire Magistrates' Court confirmed.
She had been facing trial over 10 charges in a prosecution brought by Stoke City Council at the court on Thursday.
However she admitted the six charges, while the other offences were dismissed.
Benefit claimants must inform the Department for Work and Pensions if their bank balance exceeds £16,000, either due to a windfall or inheritance. However Banana, who appeared on the Channel 4 show hosted by Noel Edmonds in 2011, did not disclose her winnings.
She admitted failing to disclose her windfall separately to both the DWP and Stoke City Council with the intention of making a gain between March 28 2011 and May 13 2012.
The council said in total she had been overpaid £6,758.01 in housing benefit, council tax and income support.
She also admitted failing to declare to the DWP and the council her employment at a chemist's, medical surgery and Longton Cottage Hospital.
Banana, of Bentilee, further admitted making a false representation on an income support application form by not declaring that she was owed her TV game show winnings in April 2011.
She also pleaded guilty to wrongly claiming free school meals for three children.
Banana will be sentenced on Monday following reports.
Popular in the Community