 Richard Benyon, listed as the most wealthy MP in the Commons and the heir to a £125million fortune, has criticised British families for wasting food.
Benyon, heir to Berkshire's Englefield estate, was accused of lecturing everyday families after claiming simple mistakes such as misreading food labels and storing fruit and vegetables incorrectly is costing households hundreds of pounds a year.
"Food wasted means fewer pounds in our pocket. Household bills are squeezed at the moment and we have the opportunity through a variety of different agencies to inform people better about where their food comes from and how to use it most economically."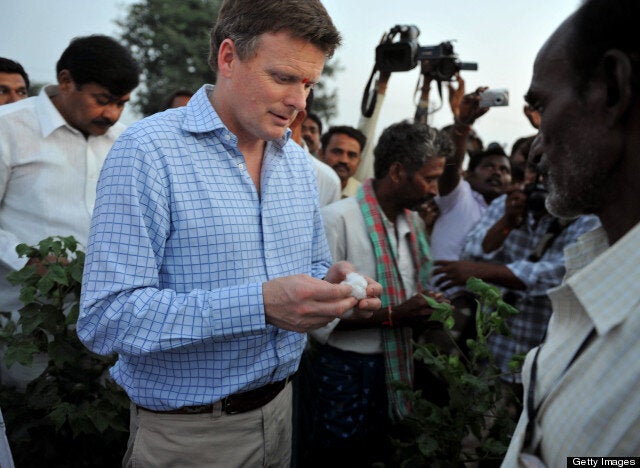 Benyon was criticised for 'lecturing' families with his comments
Benyon, who claimed some families are needlessly wasting £50 a week on food, has since been accused of being out of touch with the lives of common families, and his party leader, David Cameron, was forced to admit the comments "did not look good" by the BBC.
Instead, it's been claimed that ever-increasing living prices and stagnating wages are more likely to cost families than their own shopping habits.
According to the Daily Telegraph, food prices have risen by 3.7 per cent since this time last year and the cost of items such as potatoes has risen by as much as 50 per cent since since 2005.
Labour's shadow environment secretary, Mary Creagh, said that "families don't need lectures on wrapping cheese from a Tory Government which has created a cost of living crisis with its failed economic plan."
'People are cutting back on food, eating less fresh meat, fruit and vegetables and foodbanks can barely cope," Creagh added. "This out of touch government's response to the cost of living crisis is condescension and a tax cut for millionaires."
Earlier this week it was revealed the number of people using food banks has increased five-fold since the coalition came to power, and nearly tripled over the last year, with almost 350,000 people receiving emergency parcels from the Trussell Trust, the largest food bank provider in the UK.
According to figures from the charity, 30% of people using their service over the last year were referred as a result of benefit delays and 15% because of benefit changes.
Chris Mould, chief executive of the Trussell Trust, told the Huffington Post UK that large numbers of people using food banks were not 'jobless scroungers' but were in work and "not earning enough in an economy in which prices are going up and incomes are flatlining."
He warned that the sheer volume of people needing help was a "wake-up call to the nation" saying "large numbers of people are going hungry and we can't go on pretending it isnt happening. "
He said the Trussell Trust was expecting even more people using the food banks in coming months, as a raft of the government's welfare reforms come into force.