Multiple sclerosis (MS) sufferers are facing a care "lottery", a charity has warned, after a damning report found that as many as 60% of patients are not receiving life-improving drugs for the incurable autoimmune disease.
Six in 10 MS patients eligible for disease-modifying treatments (DMTs) are not taking them, a new MS Society report found.
More than 100,000 people in the UK are said to have MS - a disease that affects the central nervous system. There is currently no cure but drugs can treat the symptoms and slow the progression of disability.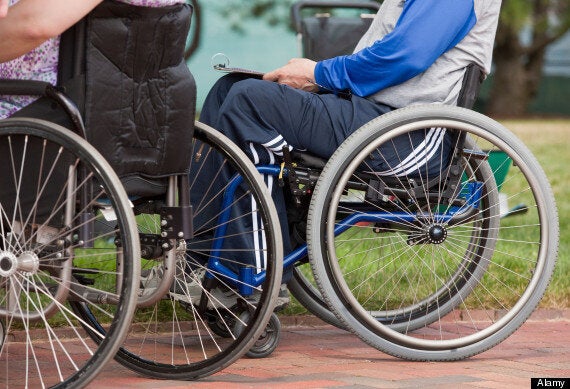 MS is an autoimmune disease that affects the brain and spine
The MS Society, which released the figures at the start of MS Week, is calling for all people with the condition to have "fair access" to the treatments and services they need.
The report, which features a poll of more than 10,000 sufferers, found that patients in Northern Ireland are twice as likely to be taking a DMTs than those in Wales.
Nick Rijke, director for policy and research at the charity, said: "These findings worryingly suggest that the likelihood of someone receiving a life changing treatment is often based on luck - like where they live or how helpful their healthcare professional is - rather than their genuine clinical need.
"When it comes to prescription rates, the UK ranks 25th out of 27 European countries. Given the relative wealth of the UK, this is simply unacceptable.
"People with MS are facing a lottery when it comes to accessing the care and support they need to manage their condition and this must change."
A spokesperson for NHS England said: "NHS England will ensure there is equitable access to MS drug treatments that have been approved by NICE."
Related