For American students, prom is a pretty big deal. And we mean a really big deal. So that's why one adorable Pokemon fanatic decided to take things to a whole new level.
Thought roses were enough? Think again.
Terry, who is also known by his YouTube name as "The PikaWu" put on a rather impressive show for the object of his affections, Maxine.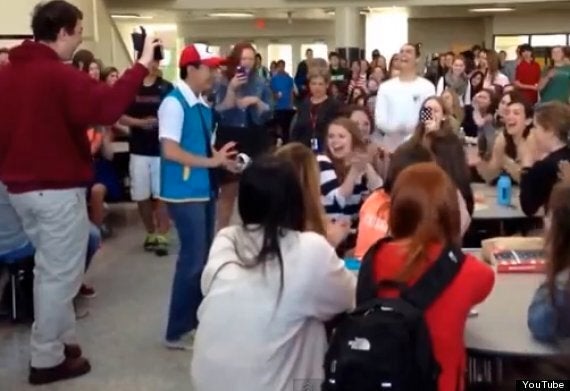 Terry popping the question
Cantering down the cafeteria stairwell to chants of "Terry! Terry! Terry!" in true American high school fashion, the Pokemon master, who was robed in full Pokemon trainer regalia, saunters over to a gaggle of girls.
Followed by a film crew (one student with a flip cam) and his posse - who were throwing Pokemon card confetti over the crowd - Terry shakes his round red and white Pokemon thing and closes in on Maxine.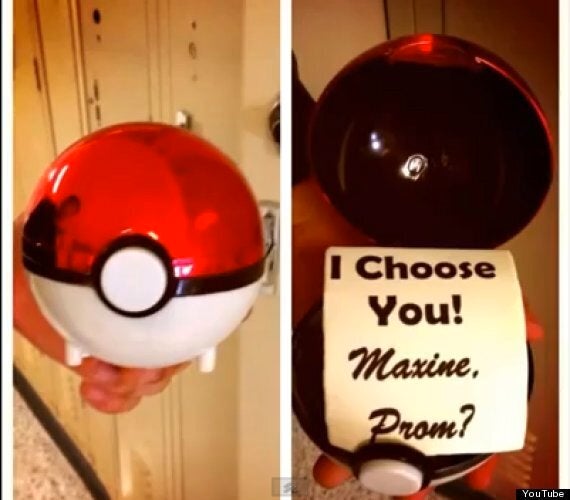 "So I have a poem to recite for you," the adorably nervous Terry announces.
And, with that, Terry pops open his ball to reveal a note for his date, to the delighted cries of Maxine's girlfriends.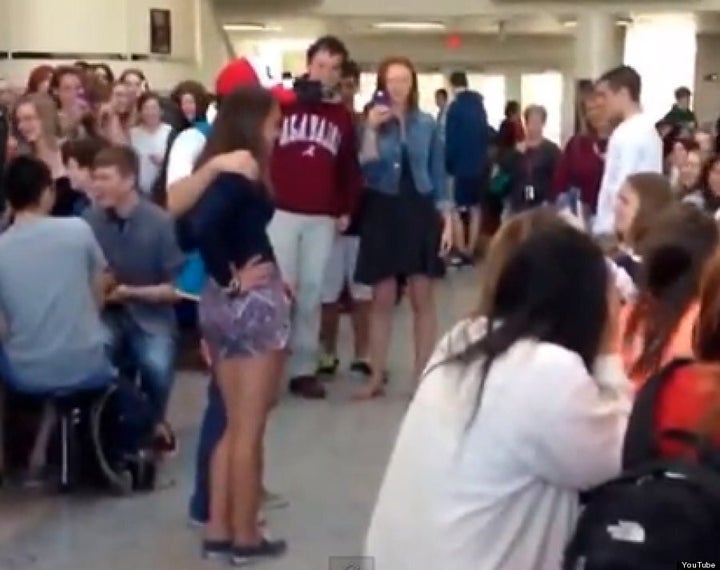 Terry posing with his leading lady, Maxine
After Maxine accepts, Terry embarks on a mandatory victory lap through the canteen.
And that, kids, is how it's done.
Related