Nigel Farage has dismissed revelations about the controversial views of some Ukip representatives as simply "teething problems", after photos emerged of one local election candidate making a Nazi salute and clenching a knife between his teeth.
As Thursday's local elections approach, Ukip candidates have come under intense scrutiny. On Monday the party suspended Alex Wood, who was hoping to secure a seat on Somerset County Council, after he admitted posing for the photos posted on Facebook
However Wood has denied making controversial comments posted under his name. According to the Daily Mirror, one comment attributed to Wood said people should vote Ukip to stop the UK "ending up like Africa or some third world trash can".
Wood has always maintained the picture of him appearing to make a Nazi salute was actually him "imitating a pot plant".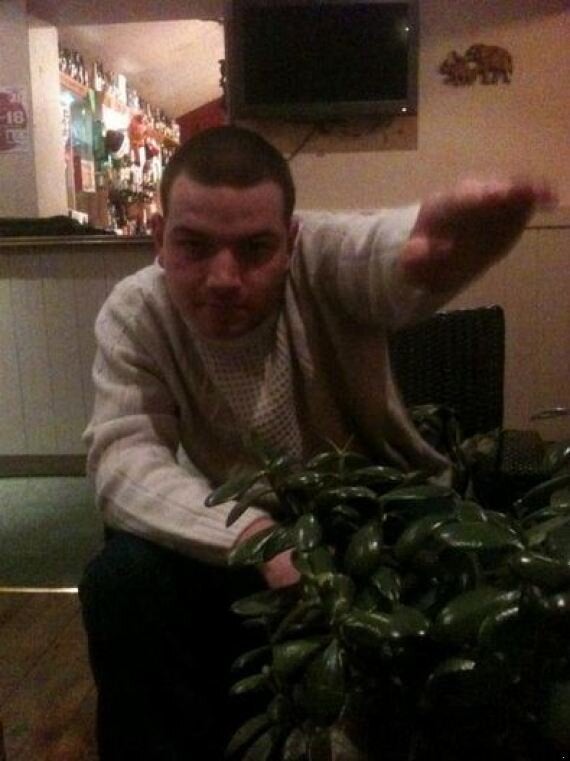 The controversial picture of Alex Wood
Another message read: "I mean just look at the mud huts they live in and how they all kill each other. It's quite barbaric."
The 22-year-old has claimed his Facebook account was "hijacked". Ukip have suspended Wood "pending the police investigation".
Ukip's Somerset county committee chairman Dorothy Baker said it was "regrettable that such a thing as this has happened".
She added: "You could be flippant and say there's no such thing as bad publicity, but of course we don't like to have our candidates embroiled in things like this."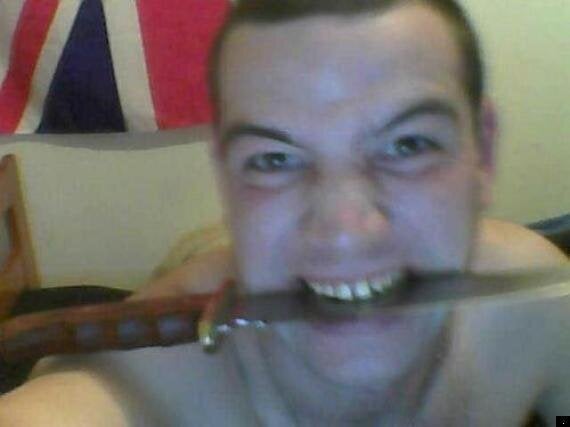 In another photo Wood clenches a knife between his teeth
Ukip leader Nigel Farage admitted today that his party faced "one or two teething problems" with its candidates for Thursday's local elections and said the photo of Wood "does not look very pretty".
He told BBC Radio 4's Today programme: "We have had, out of our 1,700 candidates, a handful who have embarrassed us, mostly because they simply haven't told us the truth, but we are the only party in British politics who actually forbid former members of the BNP or extreme organisations from even becoming members of Ukip, let alone candidates and, in one or two cases, people haven't told us the truth.
"A huge amount of time and money has been spent on researching every single Ukip candidate standing in these elections. I would speculate if the same amount of scrutiny was put on the Labour and Conservative Party, they would find their own embarrassment."
Over the weekend, Tory cabinet minister Ken Clarke said Ukip was filled with "fruitcakes, loonies, waifs and strays".
"But the trouble with Ukip, really, is it's just a protest party – it's against the political parties, the political classes; it's against foreigners, it's against immigrants, but it doesn't have any positive policies. They don't know what they're for," he said.
Earlier this week Ukip suspended another council candidate, Anna-Marie Crampton, after she reportedly posted anti-semitic comments online. Like Wood, she claimed her account had been hacked.