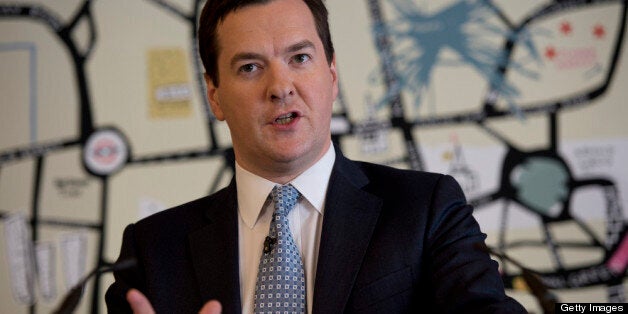 The majority of voters believe the government's austerity plan has failed, according to a new poll.
According to the ComRes Survey for The Independent, 58% of people agree the Government's economic plan has failed, while only 31% disagree.
But only slightly more people support Labour's "time for change" message rather than any promise from the Conservatives to continue with their plan to reinvigorate the British economy after the next general election in 2015.
At the weekend, Minister without Portfolio Ken Clarke said the UK economy was "bouncing along the bottom" and could take another three years to heal.
He said the 0.3% GDP growth figure for the first quarter of this year was better than many other Western countries. But he warned that UK plc was likely to be just "keeping its head above the water" until after the general election.
Mr Clarke, whose portfolio includes advising Chancellor George Osborne, said: "We are bouncing along the bottom, not achieving normal growth because we are in the middle of a good financial crisis gripping the Western world. We were left with a public deficit and debt which rivalled Greece, size for size."
He said Britain was "slowly getting out of it" - arguing that the UK was cutting spending slower than France, where the government was elected on an anti-austerity platform.
He added: "We are not going back into recession as most of the Western economies are. We are cutting spending more slowly than almost any of the other western European sovereign debt infected countries.
"We are cutting our public spending slower than President Hollande's government in France."
But the ComRes survey found 46% disagree the Tories should be re-elected, while 44% think they should be re-elected.
The poll shows the Tories have cut Labour's 10 point lead last month to six points. Labour has remained on 38%, the Tories are up four points at 32%, while the UK Independence Party are down one point at 13%. The Liberal Democrats on 9%, down three points. The figures give Labour an overall majority of 78 at the next general election.