Many will know businessman James Caan from his role on 'Dragons' Den', but after quitting the show in 2010, he has been pouring his efforts into a new project aimed at supporting a new generation of entrepreneurs to kick-start their own businesses.
Start Up Loans has so far helped over 2,000 people aged 18-30 to get their ideas off the ground with cash donations, and as James prepares to team up with HuffPost UK as part of our Entrepreneurs section, we sat down to chat about setting up your own business, along with Made In Chelsea's resident entrepreneur and Candy Kittens owner, Jamie Laing, who has been helping to promote the scheme.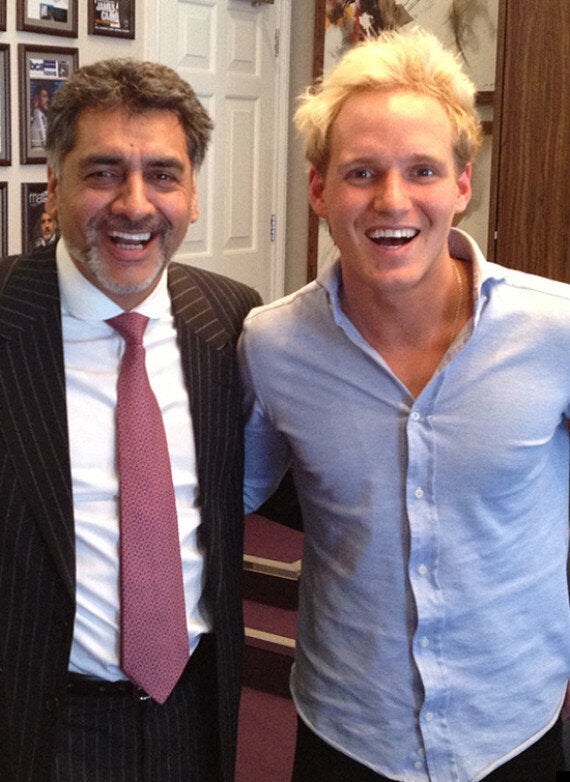 James Caan and Jamie Laing
What made you want to get Jamie on board to promote Start Up Loans?
James: We started launching this new company working with thousands of entrepreneurs to give them the capital to start their own business. And what's really valuable is sharing my experience about starting your own business, and obviously Jamie has his own business with Candy Kittens, so for existing entrepreneurs to also hear from people who have been there and taken a risk. Jamie's concept with Candy Kittens is very in, very fashionable and it is a very quirky idea. It is something that people starting a business could identify with and relate to.
Jamie: Being a young guy and I fortunately had a 'profile' to help start my business with, and there are a lot of young guys and girls who want to start their own business, and they have these great ideas but don't actually believe they can achieve it. So I was interested in getting involved so I could go and talk to them and say to them, 'if you have this idea, go and do it! Create your dream and make it come true'.
Jamie, how did you about about starting your own business and what was your business plan?
If I'm completely honest, I went down the route of not really having the best business plan. I listened to a lot of advice from a lot of different people and places and I just thought, 'I want to go and do it myself'.
James: That's called being a maverick entrepreneur!
Jamie: Exactly! Basically I went into three things that I love - fashion, sweets and girls - and I thought put them together and that's a great business. And that was my business plan.
Looking back at when you were first setting up, is there anything you would do differently?
Jamie: When I proposed my idea for, no-one believed I could do it, so that gave me the drive to succeed. I wouldn't change anything I've done - it's important not to have any regrets. The business is going great, which is very exciting. It is important to try and meet as many people as possible and if there are any opportunities that arise, take them and don't miss anything.
If you could have given yourself a piece of advice or advice to someone else your age doing the same thing, what would it be?
James: To have the courage of your convictions.
Jamie: Exactly. You put that much better than I could have.
James: I think you're worried about what happens if it doesn't work or if you lose your money, but you need to think but what happens if I succeed - what happens if it actually works and how will that change my life. Is the glass half full, or is it half empty? In my case, it did work and it enabled me to have a life I could have never have dreamed of.
Jamie: A lot of people have a fear of failing but if you fail it doesn't matter, you can always start again.
James: Failure is the journey to success.
Jamie: He said it exactly right, if you haven't been a failure, you haven't been a success. Everything does always happen for a reason.
Lots of young business people like yourself Jamie, and especially young reality stars, seem to be setting up their own boutiques and shops - is retail the business of the moment?
No, I don't think so at all. I think a lot of so-called celebrities are going into retail because it is what they know, but I don't think it's the 'in' thing. We do confectionary and fashion combined, which is something unique. Everyone can have a business plan or idea, but it's about making it unique. With Candy Kittens, I took confectionary, fashion and beautiful girls. If you look at YouTube and all the videos that have had so many views, what is always underlining is cuteness, funniness and sexiness - that is what sells. If you look at Abercrombie and Fitch, Victoria's Secret - what attracts people to these brands is being cool, and essentially sex has dragged them to it. Victoria's Secret is more out of this world, but with Candy Kittens, they're more accessible - the girls next door. It's recession at the moment and there is nothing out there at the moment which is fun and fresh, which is what Candy Kittens is.
James, if you were still a Dragon in the Den and Jamie walked in with his business plan, would the others have said?
There would be a unanimous "we're in".
Jamie, in the day-to-day running of your business, how involved can you actually be?
I'm very lucky because I went into business with a guy that I met and your business partner is highly important. I am the type of person that has loads of ideas and energy, but he brings me back down to earth. It is my business and it is my love, and I try and do as much as I can. Day-to-day, I'm doing 'Made In Chelsea', and I'm focusing on becoming a TV presenter, so I have to split my time between two brands. I have brand Jamie Laing and Candy Kittens and it is important to not blur the two. I'm very focused on keeping the two separate.
Do you think having celebrity status is a help or a hindrance in being taken seriously as a business person?
I think it's both. It's a help because you have the opportunity to meet loads of different people. Like I said to James earlier, I don't think we ever would have met unless I'd been on 'Made In Chelsea'. But it is a hindrance because people don't take you seriously. I've been put on screen as a supposedly posh guy who lives of his parents money, so no one really believes you can really do it. It is very easy for a guy from a privileged background to live off their parents' money and not really do much. I was hugely hungry to make a success of myself and not use my parents' money and do everything alone. I think it is much more fulfilling. I do have friends who don't do much, and do sit at home and I was one of the guys out of all my friends who decided to make something of myself.
Do you think the other members of the 'Made In Chelsea' cast would be able to go and set their own businesses in the same way you have?
I think a lot of them want to, but the thing is it does take time. It takes commitment and a lot of luck.
James: You create your own luck. For example, if you have an idea and don't go out there, people you sit at home don't get lucky. You have to make an effort.
Jamie: A lot of people from the cast don't really make that effort. So it is important to go out and make that effort and get feedback from people.
James: One of the businesses that I made money out of was the dog treadmill. I had to take a chance to take a risk and get lucky. It is what you do with the opportunities when they get presented. A lot of success is down to attitude. Attitude, not aptitude, determines your altitude.
James, if you look at the mass of celebrity business empires at the moment, who would you like to get behind? Whose business do you admire?
James: Robert De Niro invested in Nobu, so here is a celebrity who has made a very clever investment. There are certain celebrities who have got great ideas, but people shouldn't look around at what everyone else is doing, success is about you. When Jamie came up with his idea, he wasn't competing or comparing, his objective was to be original. When I went on to Dragon's Den, my philosophy wasn't to back the product, I was there to back the people. Theo really was very into the product, whereas I believe it is people that create success.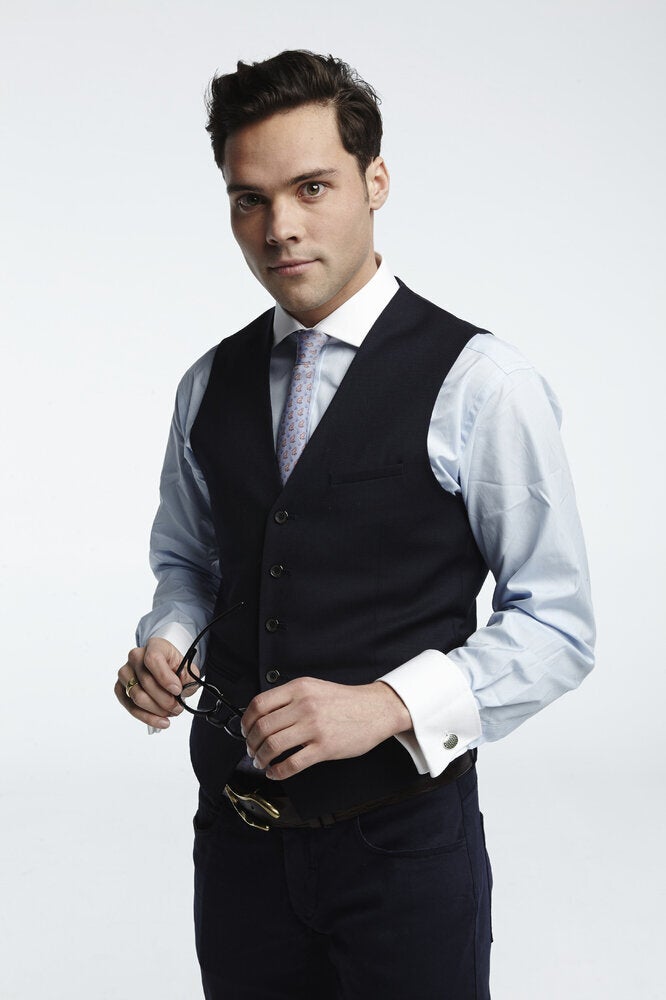 Made In Chelsea Series 5