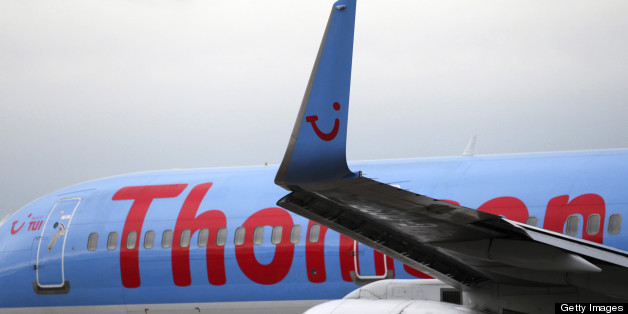 Getty Images
A blind woman who was due to go on holiday to Majorca has spoken of her disappointment after being told by a travel company that she cannot fly unless she is accompanied by a carer.
Lauren Wigglesworth, 27, from Manchester, said she could not afford to take anyone else with her on the trip she had planned to feel more independent.
She and a friend, Stephen Sherwood, 24, who is also blind, were due to fly to Palma for the break later this month after booking with Thomson Holidays at the beginning of the year.
She said she was not told at the time that they needed to be accompanied by a sighted person.
Asked how she felt, Wigglesworth told BBC Breakfast: "Very disappointed. I was looking forward to going on that holiday and now it's not happening.
"We haven't really got the money to pay for someone to come with us and that wasn't the point of the holiday anyway. The point of the holiday was to feel independent."
In a statement, Thomson said they were sorry the pair was disappointed but that they had been informed that they would need help putting on a life jacket.
The statement said the requirements were part of "the Department of Transport's Code of Practice that has been confirmed by the UK Civil Aviation Authority, to which Thomson and every other UK airline must adhere".
"Unfortunately, as Ms Wigglesworth and [Mr Sherwood] are not able to complete these without assistance, we are not able to allow them to travel unaccompanied.
"We have therefore offered Ms Wigglesworth a full refund or the option to add a passenger to her booking who could assist her and [Mr Sherwood] on their trip."
Natalie Doig, campaigns officer for the Royal National Institute of Blind People, told the BBC that any blind person had the right to fly. She said: "They may need an air steward just to show them exactly where the life jacket is underneath their seat... and just describe to them how to put it on,"
"There must be hundreds of blind or partially sighted people flying every day in this country. I really think this makes a nonsense of the regulations."