Britain will enjoy a scorching Bank Holiday Monday as temperatures continue to increase across the country. England and Wales is set to be swathed in more sunshine today but tomorrow could be the hottest day of the year so far.
Weather experts have predicted highs of at least 23C (72F), which is likely to beat temperatures in sunny European destinations including France and Italy.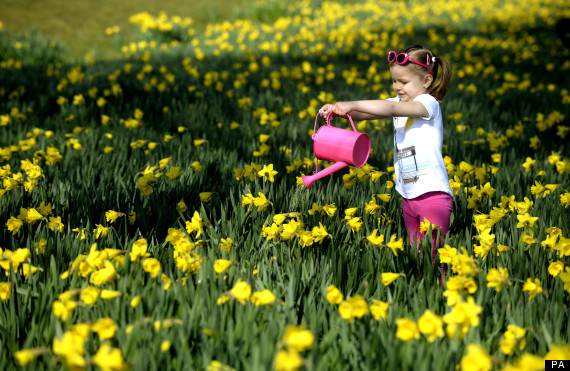 The warm weather is set to continue over the bank holiday
If it climbs any higher, it will beat the April 25 record of 23C (73F). Meanwhile, temperatures today will gradually hit 19C in England and Wales with cloudy and showery intervals.
Billy Payne, a forecaster for MeteoGroup, said the best of the weather will be in East Anglia and central England. "It's getting warmer throughout the weekend and tomorrow there is potential for it to be the hottest day of the year so far," he said. "Tomorrow there will be longer intervals of sunshine as well, with East Anglia, East Midlands, Lincolnshire and London getting the best of it."
This year's expected sunny Bank Holiday will be a big improvement from last year, which saw rain and a temperature high of 16C (60.8F) at Exeter Airport. On Saturday temperatures reached 18C in Lincolnshire and 18.3C in Cambridge.
But Scotland and Northern Ireland are not enjoying the same warm days as England and Wales this weekend, with temperatures expected to linger around 16C on Sunday and Monday.
The highly anticipated weather comes after a miserable start to Spring and has seen a surge in demand for barbecues, with Asda reporting a sales increase of 142% while Marks and Spencer report sales of its barbecue range 'The Grill' are expected to double on last year.
Meanwhile Superdrug has reported an increased demand for beauty products such as false toe nails, wax strips and fake tan. Hay fever sufferers have also been warned about a steady rise in the pollen count as the weather heats up, with tomorrow expected to be the worst day. Alexander Burkill of the Met Office said tree pollen would be more significant than grass pollen until the middle of May.