The director of the documentary film 'The Village at the End of the World' admits that she didn't even realise the power of the story in in her camera, until she was able to have her material translated.
As it is, what started out as an adventure for Sarah Gavron and her family has ended up being the inspiring portrait of a ravaged community thriving against the odds.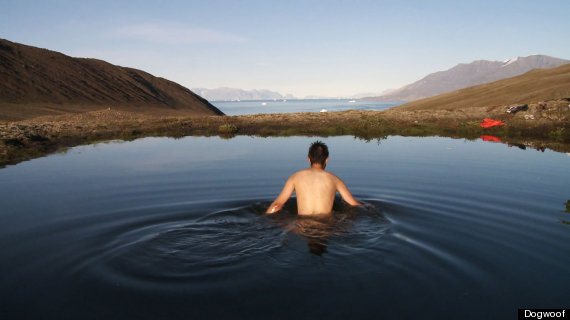 Niaqornat - population: humans 59, sledging dogs 100
The filmmaker and her husband had decided to film in Niaqornat, a tiny hamlet in north west Greenland, population 59, when the inhabitants held a town meeting. Invited along, Gavron had no idea what was being discussed - it was only afterwards she discovered the fish factory, on which almost all of the town depended for their livelihoods, was about to be closed.
"We filmed it blind, so we had no idea the whole town was in such peril," she explains. "There was only one person in the whole village who spoke English, so we had to go very much on instinct."
What follows is a wealth of rich characterisation as the tiny town struggles to keep the fish factory going, as well as dealing with the usual challenges of life perched on the edge of living world - including watching their youngsters, including the town's only remaining teenager Lars, pack up and disappear in search of work and love in the bigger towns they know they will never see themselves.
And there are some lighter moments, including the wonderful story of one man who finds love on the internet and promises his bride he will accept her, whatever she looks like. I won't ruin what happens here, but it's heartwarming in the extreme.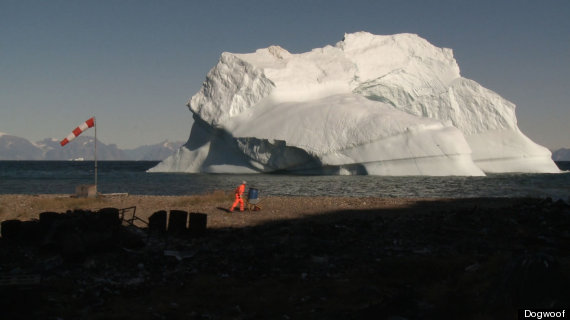 Working can be pretty solitary
Despite being so isolated, the town's people were strangely welcoming of Gavron and her cameras, helped by the fact she often had her two young children with her. "They were very welcoming of children, and they don't get a lot of visitors, so when we asked them if we could document them, everybody was open to the idea... there were only a few who opted not to, out of shyness."
Gavron remains full of admiration for the community she came across by chance. "You can go somewhere, on the face of it so alien and remote, and find connections.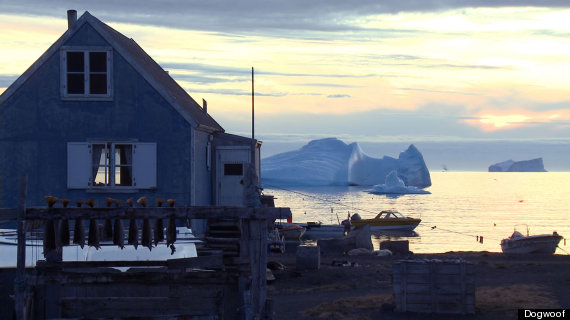 If you can bear the cold and the quiet, this part of the world is extremely beautiful
"Coming from a city, it was humbling, too, to remind myself about the power of nature. They know their lives are governed by the elements, they can't go out hunting if the ice is cracking and it was an invaluable reminder.
"I was also moved by their energy and determination, as set about changing their lot and that they felt they could. We feel powerless a lot of the time, and they very much didn't take that attitude. It was inspiring."
'Village at the End of the World' is in cinemas from Friday 10 May. Check here for your nearest screening, and watch the trailer below...