Australian Prime Minister Julia Gillard has narrowly avoided being struck with a Vegemite sandwich.
The 51-year-old was targeted with the yeasty snack during a visit to a school near Brisbane, but shrugged it off as "a bit of high jinks", The Telegraph reported.
The near-miss brings to mind a series of other politicians who have also been targeted with eggs, slime, pies and in one case a miniature model of a cathedral (which hospitalised Italian Prime Minister Silvio Berlusconi).
Scroll down for a gallery of random attacks on other public figures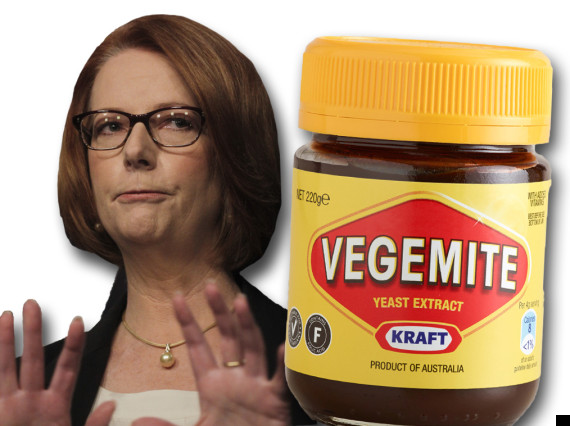 'Just high jinks': Julia Gillard dismisses the Vegemite sandwich attack