Sir Alex Ferguson shocked the football world with the imminent announcement of his retirement today and there will be many things that will be missed when the Scot retires.
One thing that the Manchester United manager has been credited for is creating the term 'Fergie Time'.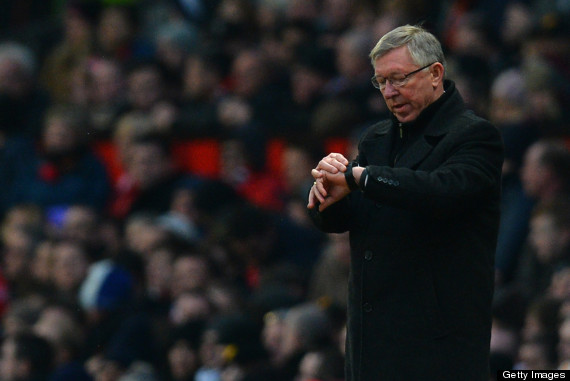 Time Gentlemen Please: Sir Alex was an avid watcher of injury time which created the term 'Fergie Time'
This is where Sir Alex berates the match officials for as much injury time as required for the home side, which is Manchester United, to score the winning goal, or to draw the match level.
The term 'Fergie Time' was coined during the 2009/10 season, when Manchester United defeated their local rivals, Manchester City 4-3 at Old Trafford when Michael Owen scored the winner in the dying seconds of injury time.
Click through the gallery below for the best pictures of Sir Alex Ferguson looking at his watch.