Tim Lambesis, the singer of Grammy-nominated Christian heavy metal band As I Lay Dying has been arrested on suspicion of hiring an undercover detective in a plot to kill his estranged wife.
Lambesis, whose band has sold over 1m albums, was arrested in San Diego, California, accused of plotting to kill his wife Meggan. The couple have adopted three children from Ethiopia together, but separated last September.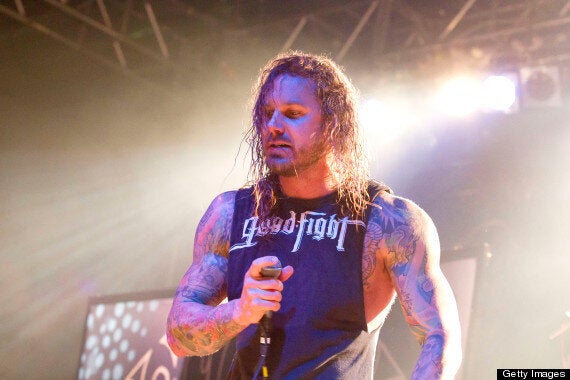 Christian American metalcore band 'As I Lay Dying' singer Tim Lambesis
The band are due to tour the US at the end of this month with Killswitch Engage.
As I Lay Dying has stated on numerous occasions that they are all Christians, but not in the traditional sense of being an evangelical or "preachy" outfit. In an FAQ on the band's website, Lambesis says: "If you truly believe something, then it should affect every area of your life. All five of us are Christians."