Even more worryingly, the CAD files are hosted on Kim Dotcom's encrypted site Mega - meaning those uploading the files are essentially untraceable.
The weapon consists of 15 printable parts - undetectable to metal detectors - and a nail, which is used as the firing pin.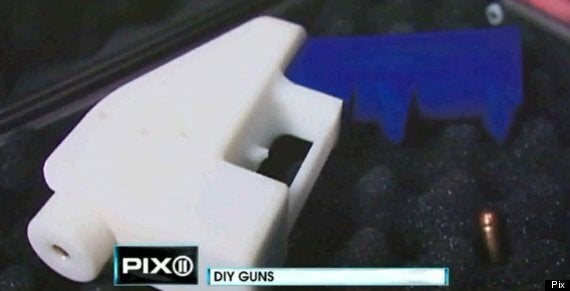 The gun fires a standard .38 round
Cody Wilson, founder of Defense Distributed (DD), made the blueprints freely available on the company's website after successfully test-firing it last week.
"That's what it is — it's a gun. But I don't think that's a reason to not put it out there. I think that liberty in the end is a better interest.
"This is about enabling individuals to create their own sovereign space."
The idea that anyone can simply download blueprints for a working gun and then print it in their own homes has sparked a heated debate about gun control.