Red smoke billows eerily above Indonesia's Mount Bromo volcano in these spectacular sunrise and sunset shots.
Captured by landscape photographer Helminadia Jabur, the vivid colours create a stark contrast with the dull sandy dunes below.
Mount Bromo is known for its breathtaking views at first light and it did not fail to disappoint when the 36-year-old visited the volcano, which is one of the most popular tourist attractions in East Java.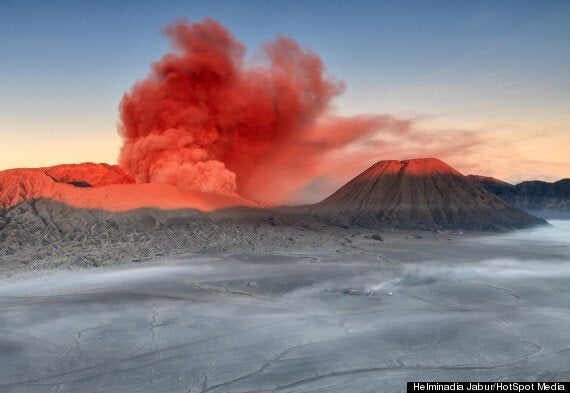 Indonesia's Mount Bromo fills the air with red smoke
Jabur said: "It was a great choice to photograph. All the images here were taken on my second trip to Mount Bromo, just few months after the explosion."
Mount Bromo is an active volcano, located in East Java, Indonesia. At 2,329 metres, it is not the highest volcano situated in the region, although has come to be the most well-known.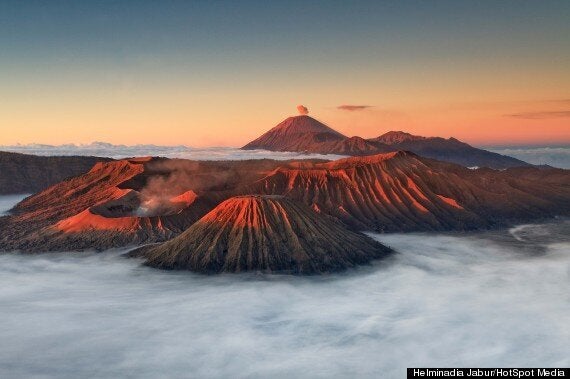 The active volcano is located in East Java
The red smoke coming from the top of the volcano is formed from light from the sun hitting it directly, transforming it into different shades.
Not commonly seen, Jabur was able to capture this extraordinary sight at 4:40am, after hiking for 45 minutes to the top of Mount Penanjakan, which overlooks the other volcanoes.
The volcano spits out smoke and ash constantly, up to a height of around 1,000 metres.
The smoke is not considered to be dangerous, and although likely to cover the surrounding villages in dust, can be used as a fertiliser.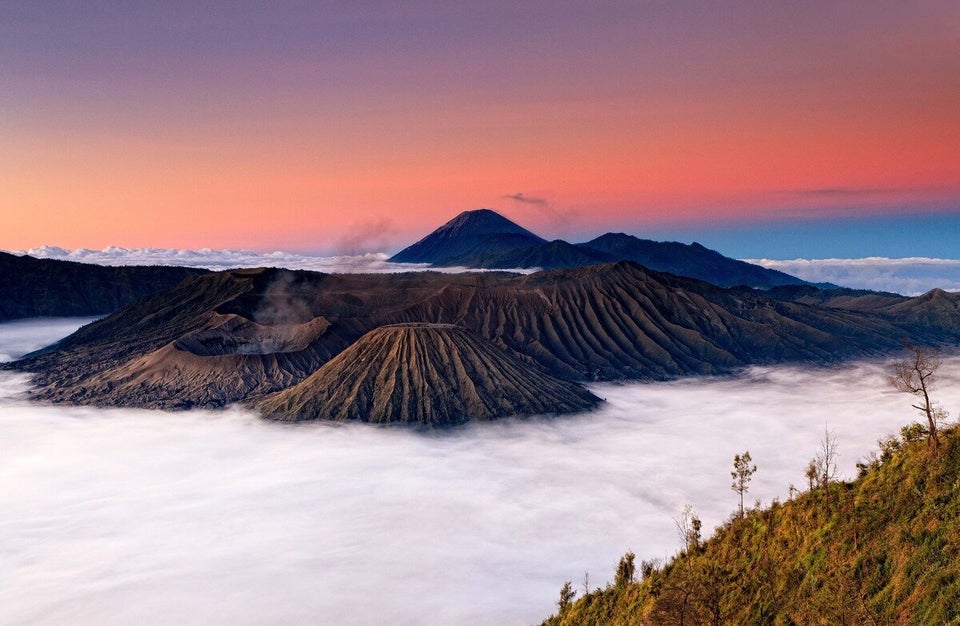 Mount Bromo Billows Red Smoke
Popular in the Community