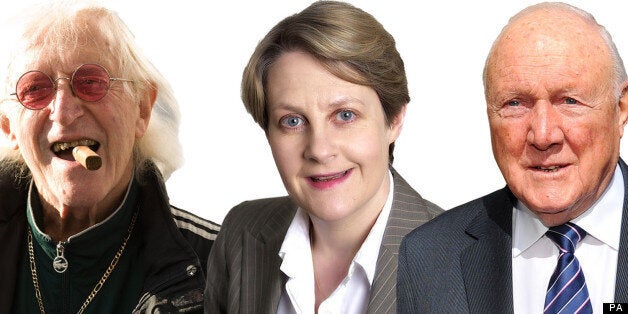 A barrister whose controversial views on child sex abuse sparked fury says support for her has been "flooding in".
Barbara Hewson was castigated after criticising the "witch-hunt" against "ageing celebrities" sparked by the Jimmy Savile investigation.
The human rights lawyer also called for the age of consent to be lowered to 13 and played down the charges against Stuart Hall - who admitted indecently assaulting 13 children.
On Thursday night, she said messages of support had come from around the world, quoting some in her tweets, including one saying she had "bigger balls than any guy I've ever met".
She also claimed people had not read the original article, on the Spiked website.
The National Society for the Prevention Of Cruelty to Children, which she criticised in her blog, said her view "beggared belief" while Hardwick Chambers, where she works, distanced itself from Ms Hewson.