"Show off your online prowess to friends and acquaintances with this luxurious hand painted disc," reads the description for this eBay Auction Winner's Medal.
"Wear it alongside other items you won with grit and tenacity on the online auction site or have it mounted in your hallway inside a teak case (also available on eBay)."
As the modest depiction suggests, this is the hot item to win on eBay.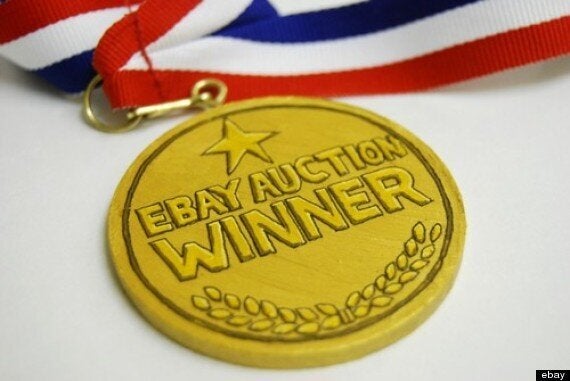 Could it be you? Competition looks fierce for this luxurious hand-painted disc
Of his current offering, Cullen told the Huffington Post UK: "I am trying to make eBay eat itself."
With five days to go, the winning bid for the medal is at a majestic £6.50, which just leaves the question, could you be the one to romp home with the coveted prize?
Cullen added: "There's quite a few people watching it. I'm not sure if that's because they're planning a sprint bid battle towards the end or just out of blind curiosity."
Check out more of Cullen's work here.