Mark Bridger, who is accused of murdering April Jones, had viewed and downloaded Facebook photos of the five-year-old in the days before she disappeared, a jury has heard.
April, who had cerebral palsy, vanished while playing on her bike near her home in Machynlleth, Mid Wales, on 1 October last year.
Mark Bridger, 47, denies abducting and murdering the schoolgirl in a "sexually motivated" attack.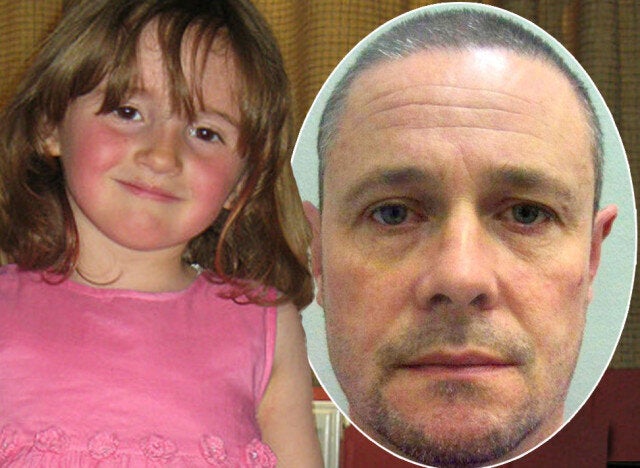 Pictures of April Jones were downloaded from Facebook
Giving evidence on Wednesday, Merfyn Ray, manager of the High Tech Crime Unit at Dyfed Powys Police, showed the jury picture files and folders on Bridger's Acer laptop, which was found at his home in Ceinws following his arrest.
Questioned by Elwen Evans QC, prosecuting, Mr Ray said the computer contained images of naked under-age girls and adult women as well as explicit cartoons.
There were also photographs of clothed girls, including youngsters from the Machynlleth area, murdered schoolgirls Holly Wells and Jessica Chapman and the victims of similar cases.
Nine days before April vanished Bridger viewed 22 Facebook photos of one of April's half-sisters, among them were pictures which also showed April, Mr Ray said.
He also looked at nine images of another local girl and more pictures of April and a half-sister.
Mr Ray told the jury: "When Mr Bridger is looking at Facebook, the site provides the computer with a brief record."
Several pictures of April's half-sister, including one with April, were saved to the computer and were shown to the jury.
On 28 September, three days before April vanished, seven more images of her half-sister were viewed and 25 images of another local young girl.
On the day of April's alleged abduction, Mr Ray said Bridger accessed Facebook on several occasions and viewed 32 images of local girls.
Just after midday, the witness said, Bridger also looked an indecent cartoon image which had been saved on to the computer.
That afternoon, he sent Facebook messages to three different women inviting them to go "for a drink", the court heard.
Shortly before 5pm, a mobile internet dongle was used with the laptop.
The dongle was never recovered, the jury was told, and Mr Ray said it was not possible to establish what was being viewed on the laptop.
April was last seen at around 7pm on 1 October, playing on a bicycle with her friend near their homes on Machynlleth's Bryn-Y-Gog estate.
Her body has never been found despite the biggest search operation in British policing history.
The prosecution say Bridger, a former slaughterhouse worker, snatched and murdered the schoolgirl.
He says he accidentally killed her when he ran her over and accepts that he must have got rid of her body but cannot remember how he did it because he was drunk.
Comments are closed for legal reasons