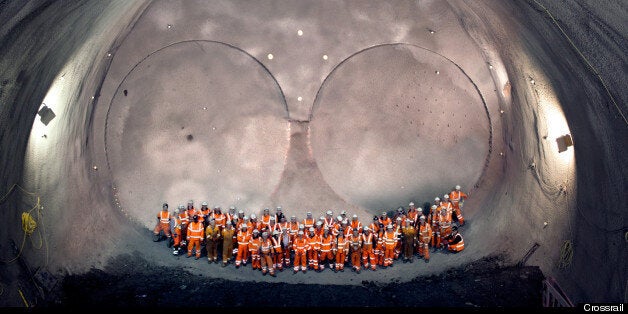 Crossrail workers have celebrated a full year of tunnelling by dedicating a birthday cake to one of their boring machines, Phyllis.
The faithful mechanical tunneller has constructed more than 4km of tunnel, starting at Royal Oak in west London and will finish her journey at Farringdon later this year.
The project is about much more than just building a vast new transport network as a number of grisly finds prove.
The UK's biggest archeology excavation is working alongside the tunnellers and has already uncovered fascinating glimpses of London's past including a black death burial pit at Farringdon.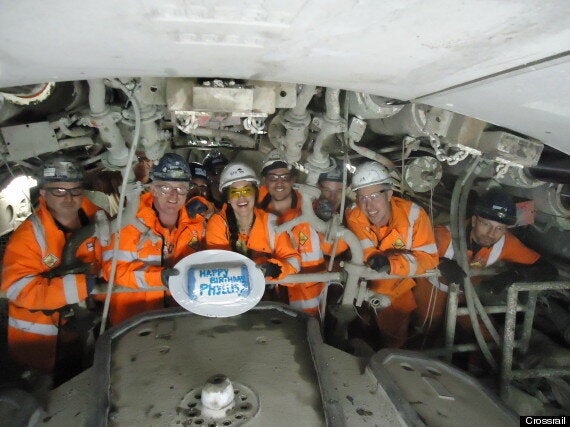 Workers pose with the cake on top of Phyllis
Eight new underground stations at Paddington, Bond Street, Tottenham Court Road, Farringdon, Liverpool Street, Whitechapel, Canary Wharf and Woolwich will be built
A new surface station will also be constructed at Custom House
Crossrail will increase the capacity of London's rail based public transport network by 10 per cent
An estimated 200 million people will travel on Crossrail each year
Phyllis (one of the TBMs) is currently under Hyde Park having completed 2.9km of tunnel and is now heading for Crossrail's Bond Street Station western ticket hall in Davies Street
At least two-thirds of all Crossrail excavated material, more than 4.5m tonnes, will be used to create the new RSPB nature reserve at Wallasea Island, creating Europe's largest man-made coastal reserve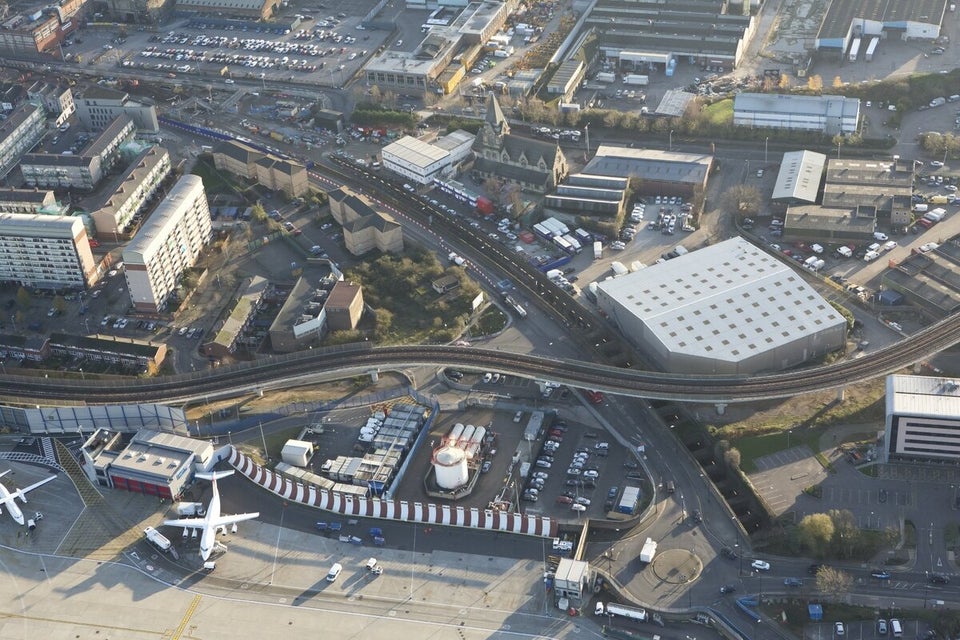 Crossrail
Popular in the Community