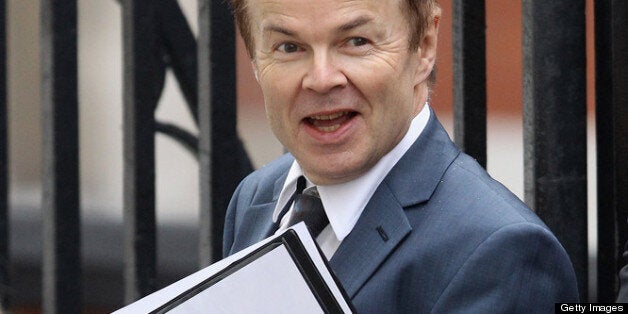 The retired teacher wrongly arrested over the murder of Joanna Yeates said today that he backs Home Secretary Theresa May's stance on not naming suspects until they are charged.
Chris Jefferies, who was awarded ''substantial'' undisclosed libel damages from eight newspapers in 2011 after a series of allegations were made against him over the Bristol murder, said he thought Mrs May's suggestions were "extremely sensible".
The Home Secretary has asked the recently formed professional standards body, the College of Policing, to draw up clearer guidance after expressing concern that some forces have refused to name suspects who have been charged.
Mr Jefferies said that, like Mrs May, he agreed that there are exceptional circumstances where it would be appropriate for those who have been arrested to be named, such as in child abuse cases where it might encourage other victims to come forward.
He told BBC Breakfast: "It's a question of balancing the right of the individual to privacy and the right of the individual to a reputation, and on the other hand the right of the public to know.
"But I'm very much of the opinion that, unless there are exceptional circumstances which require that somebody is named at the time of arrest, then the name of the person who has been arrested should not be given out, and the name should be released only at the point when somebody is charged.
"If somebody is arrested and there is quite significant and persuasive evidence against them, but it seems appropriate that other people who may have been abused by this person should be given the opportunity to come forward, then in those circumstances I think it's very much in the public interest that the name should be released."
Writing in The Sun today, Mrs May said she had been "disturbed" by reports of police forces refusing to name suspects who have been charged, citing the example of Warwickshire Police who recently came under fire for initially refusing to name a retired police officer charged with theft.
The names of people who have been charged should be made public, she wrote, except if they are a minor or if a child could be identified due their name being known.
"There is a case for keeping secret the names of those who are arrested," she wrote. "The evidence for arrest is often no more than an officer's suspicion."
But the Home Secretary added that where the press have already correctly identified the suspect, police should confirm it.
Mr Jefferies said his identity became known after reporters suggested possible names of suspects to police at the front desk of the station where he was being held.
"My name was confirmed and as a result of that we know what happened," he said.
"The press became convinced that I was actually the murderer and, rather than them conducting a campaign to get at the truth, they simply concocted a large number of dramatic and entirely false, and in some cases malicious, stories simply painting me as the kind of person they assumed I must be.
"What happened at the time, of course, is that I had to go into hiding for three months in order to escape the attentions of the press, and as far as most people in the country were aware, until the actual murderer was arrested and eventually confessed, there was still suspicion hanging over me so my reputation was completely in tatters.
"I was somebody who was considered to be apparently a rather seedy and disreputable figure, and that is something that I suppose may in some people's minds still be there."