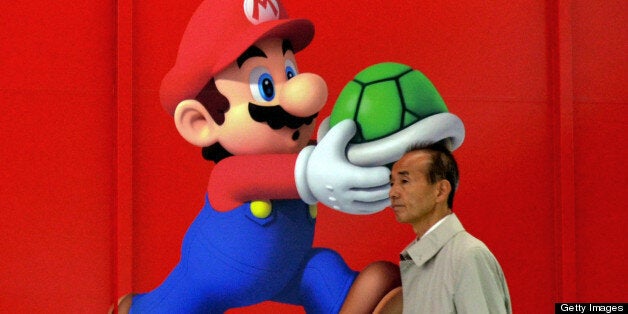 Nintendo has announced that it will now profit from videos uploaded to YouTube that feature its games.
The Japanese gaming giant said that the new deal will place advertising before or during videos that primarily feature its titles.
Fans often upload videos showing off their skills, or 'walkthroughs' telling other gamers how to navigate difficult portions of the game.
Many of those clips - known as 'Let's Play!' films, or LPs - receive thousands of views each.
But now the revenue on those videos will go directly to Nintendo and not to the fans who uploaded them.
In a statement Nintendo said that it wanted to let its fans continue uploading clips, and would not seek removal on intellectual property grounds, which it theoretically could do.
As part of our on-going push to ensure Nintendo content is shared across social media channels in an appropriate and safe way, we became a YouTube partner and as such in February 2013 we registered our copyright content in the YouTube database.

For most fan videos this will not result in any changes, however, for those videos featuring Nintendo-owned content, such as images or audio of a certain length, adverts will now appear at the beginning, next to or at the end of the clips.

We continually want our fans to enjoy sharing Nintendo content on YouTube, and that is why, unlike other entertainment companies, we have chosen not to block people using our intellectual property.
"I do not like this move from Nintendo. These videos are not their creations in full. They are fair use creations of fans and Nintendo has no right to claim 100% of the proceeds from them.
Gamers want to see someone playing a game, they want to see all its quirks and foibles before they fork out money for it. You Tube video game videos provide that: gamers get to see other gamers playing a game that they're interested in buying. Where's the harm in that?
Meanwhile the creator of indie game megahit Minecraft, Markus Persson, said that he had been approached to gather revenue from the thousands of clips featuring his game uploaded to YouTube, but had turned it down.