A dancing raccoon and a painting donkey will be seen trying to steal Pudsey's crown as the nation's most skilful pet on tonight's Britain's Got Talent.
They are among a menagerie of four-legged hopefuls aiming to succeed the reigning champ on the ITV show.
But show co-host Dec Donnelly reveals it was not Melanie the raccoon's talent which left the most lasting impression when she was brought to the audition by owner Kimberley Unger.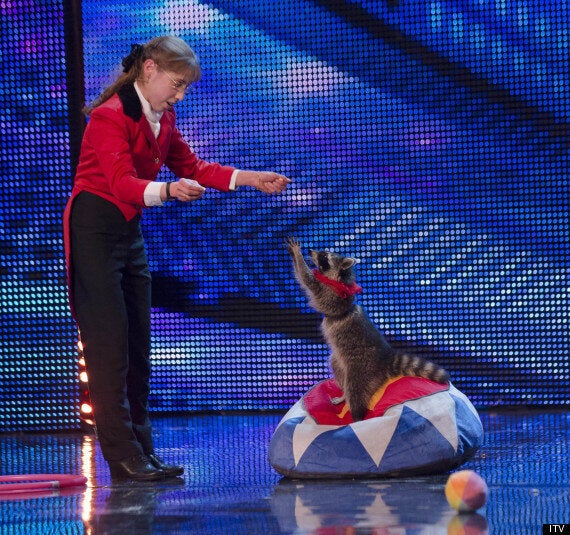 He said: "We had a dancing raccoon that didn't really dance - it did take a poo outside the judges' room though."
And viewers will see Patty the donkey also left a mark when it left its droppings backstage prior to taking the stage.
The judges were not entirely impressed by the results of her artwork either when she daubed a few brushstrokes on a canvas.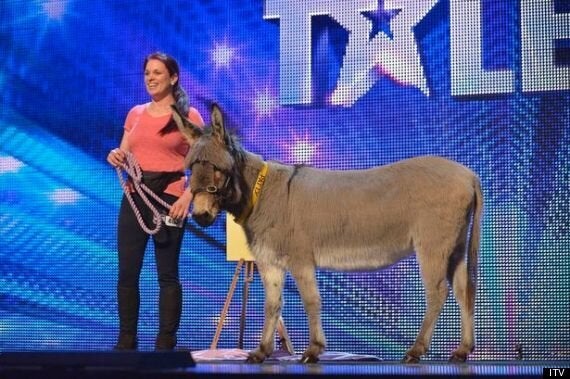 Show boss Simon Cowell tells her owner: "I'm slightly disappointed because I actually thought that the donkey was going to do a mountain range.
"My advice is you actually do pay for the donkey to have painting or drawing lessons. That isn't good enough."
Pudsey, who has published a book and is starring in a film, proves to be a hard act to follow for other animal acts.
Yogi the dog auditions with his owner Jo Butterwich, but Cowell is unimpressed by the creature's sluggish performance.
He says afterwards that it is "probably the worst dog act I've ever seen".
And a troupe of dog beauticians, League of Extraordinary Groomers , who stencil the faces of the BGT judges on the animals similarly fail to excite the panel.
"Did my one go wrong or do I have a moustache that I wasn't aware of?" he asks, adding: "It's not an act is it?"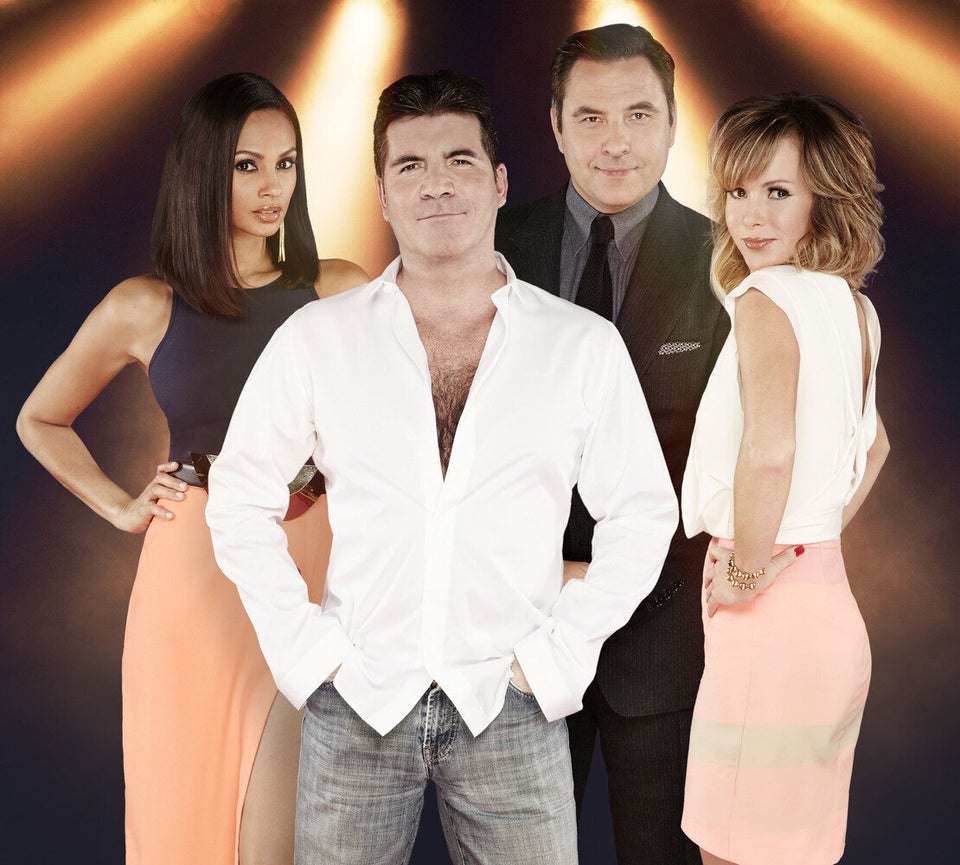 BGT judges
Popular in the Community