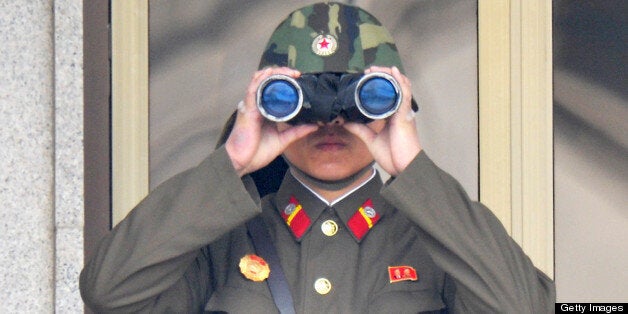 North Korea has launched three short-range missiles into the sea off its east coast, South Korea's Ministry of Defence has claimed.
Two of the missiles were launched in the morning, with another in the afternoon, Yonhap news agency reported, adding that Seoul was ready to deal with any developments.
Earlier this month, a US official claimed North Korea had removed two medium-range missiles from a launch site on its east coast, in the first indication Pyongyang may be winding down its bellicose posturing.
However US official, Daniel Russel, the senior director for Asian affairs at the National Security Council said it would be "premature" to celebrate it as good news.
Pentagon spokesman George Little refused to confirm or deny that the missiles had been moved, but told reporters "what we have seen recently is a provocation pause".
After North Korea conducted a third nuclear test blast underground in February, the UN slapped the nation with fresh sanctions which were matched by increasingly aggressive rhetoric from Pyongyang, including threats to Washington and Seoul.
North Korea responded to the sanctions by "ending" the armistice with South Korea signed at the end of the 1953 conflict, shutting its shared border and closing its hotline with Seoul.
Most recently North Korea issued a series of "incomprehensible" demands as the conditions for it to move forward with talks to ease tensions on the Korean peninsula.
Earlier in April the hermetic state published a statement via the official KCNA news agency, offering to talk with the US but only if the UN ends sanctions and the US and South Korea terminate joint military manoeuvres. It also demanded that Washington withdrew its nuclear arsenal from the region.
In the same month North Korea told the British Embassy in the country that the safety of its staff could not be guaranteed.
However the Foreign Office said there were no "immediate plans" to withdraw Embassy personnel.