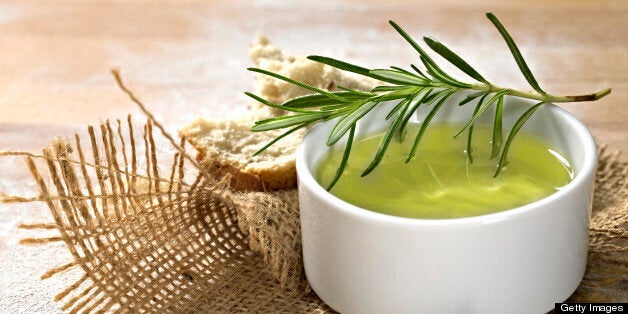 Refined diners may have to bid buonanotte to that Italian restaurant classic, rustic bread and olive oil, as the European Commission is to ban the use of refillable bottles and dipping bowls of olive oil from next year.
The move is a bid to save diners from soaking their ciabatta in poor quality oils, with the European Commission spokesman Oliver Bailly telling a briefing in Brussels: "We are just making clear that when you want to have olive oil of a certain quality in a restaurant, you get exactly the one you are paying for."
All olive oil will now have to be served in tamper-proof packaging, which will also improve hygiene, according to the EC.
However critics of the EU have seized the latest example of European 'meddling' to advance the cause for separation.
"Join UKIP through the Mid Derbyshire branch and receive free olive oil with every new membership up to 31.5.13" one Ukip branch offered on its Facebook page.
A Pew Research Center poll released earlier this week showed that views of the European Union are at some of their lowest in most of the eight countries surveyed.
Related