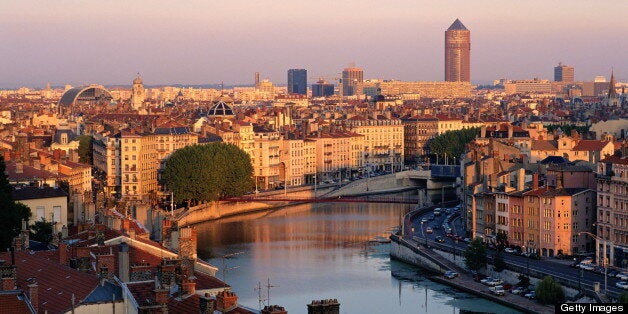 The Foreign Office is "urgently" investigating reports that a British man has been arrested on suspicion of slitting the throats of his two children in France.
The bodies of the youngsters, said to be aged five and 10, were discovered in a flat near Lyon yesterday afternoon, according to local reports.
A Foreign Office spokesman said: "We are aware of the reports and we are urgently looking into them."
French news reports claimed the 48-year-old man was arrested after his former wife spotted him on the stairs to his flat with blood-stained clothes.
Several witnesses reportedly spotted the man fleeing the scene, in Saint-Priest, a suburb to the south-east of Lyon, on roller skates, Le Parisien reported.
He and his ex-wife were said to have recently gone through a difficult divorce.
The father was reportedly taken into custody following a manhunt yesterday evening.
The mother, an assistant accountant, had won custody of the children following her divorce and had left to live in Isere, a region to the south-east of Lyon, while the unemployed father continued to live in the flat, according to the Parisien paper.
"The people who live here are all in a state of shock," said Ahmed Benguedda, a former neighbour of the family.
The ex-neighbour added that his seven-year-old daughter used to play with the two victims, whom he described as "well adjusted".
Others residents of the small, four-storey building refused to speak to journalists
Popular in the Community