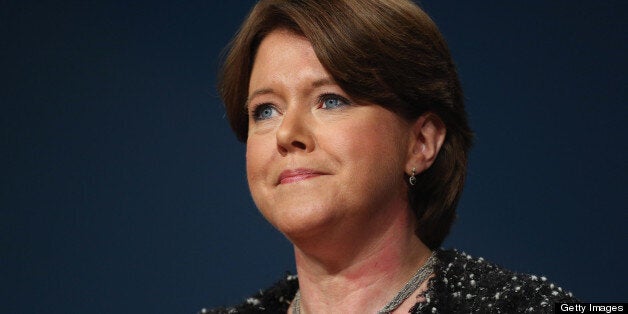 The fear that the gay may marriage bill could be derailed by a backbench Tory "wrecking" amendment appears to have been lifted after the Labour Party said it would not vote with anti-gay marriage Conservatives.
However the government has warned that to do so could cost up to £4bn as well as significantly delay the implementation of the entire bill.
Writing for The Huffington Post UK, culture secretary Maria Miller said it was prepared to review the expansion of civil partnerships but to do so now "without any evidence" was wrong.
Loughton and his backbench colleagues have argued their amendment is designed to ensure equality between gay and straight couples - as heterosexuals are currently banned from having civil partnerships.
Lib Dem minister Lynne Featherstone has accused Loughton of a "cynical" and "dark" attempt to block gay marriage.
And former Conservative police minister Nick Herbert said he believed it was part of a plan by anti-gay marriage MPs to give the House of Lords an excuse to destroy the bill. "None of the MPs who have been tabling this have previously supported this. There is a faux outrage that inequality is being created," he told the BBC.
In order for Loughton's amendment to have any chance of being added to the bill the Labour Party, which supports civil partnerships for straight couples, would have needed to vote with anti-gay marriage Tories.
However Labour's shadow equalities minister Yvette Cooper confirmed on Monday afternoon that she would be advising Labour MPs to vote against Loughton.
Instead Labour MPs will vote in favour of a separate amendment that calls for an immediate consultation on the future expansion of civil partnerships - rather than within in five years as the government has suggested.
Cooper told BBC Radio 4's World at One that the government's claim heterosexual civil partnerships could cost £4bn was "not very credible" but said she did not want to inadvertently wreck the bill. "The problem we have with this is the whole debate is being sucked into a vortex of Tory infighting," she said.
Cooper's decision will come as a huge relief for the government. However the negotiations underline how David Cameron has had to rely on the Opposition and the Lib Dems to get his gay marriage legislation passed.
Just minutes before the Commons debate began Downing Street indicated the government would accept Labour's amendment, arguing it was "entirely consistent" with its own position.
In a blog for HuffPost UK Miller said the bill was about extending marriage to same-sex couples and "correcting something that is fundamentally unfair".
"As we have progressed our legislation, questions have been raised about whether we should also extend civil partnerships to opposite-sex couples. I do not believe this is the right thing to do – and neither do Stonewall or the Church of England," she said.
"But I know that there are strong views on both sides of this debate and we have listened to those views. We are therefore offering an opportunity to have a review of this area after the legislation has passed, rather than legislating now without any evidence."
Faced with the prospect of the civil partnership amendment being added to the legislation government sources insisted there were "absolutely no plans to drop the bill".
The issue of gay marriage has split the Conservative Party down the middle and Tory MPs will be given a free vote when amendments comes up for discussion on Monday in order to prevent an official rebellion being recorded.
Asked if Cameron regretted introducing the gay marriage bill, his official spokesman said: "The prime minister is a big believer in marriage and that is why he thinks gay people should be able to get married."
Miller has also attempted to reassure her Conservative colleagues who oppose her bill that their fears are unfounded.
"The new legislation will not marginalise those who believe that marriage is between a man and a woman, it will not discriminate against those in faith schools who teach that marriage is between a man and a woman and it will not force priests, imams or rabbis to conduct same sex marriages against their wishes," she said.
She added: "Our plans are based on the fundamental values and principles which bind us together as a society. I remain of the view that, far from being a radical departure, equal marriage is simply one more in a long line of reforms which have strengthened marriage, ensuring it remains as relevant to our society as it ever was.
"It will make a real difference in the lives of thousands of people and we should be proud that we now live in a society which makes it possible."