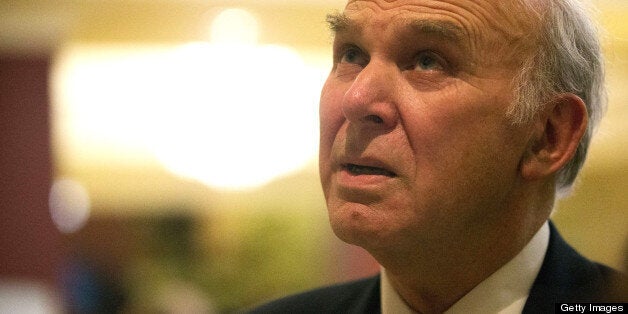 Business Secretary Vince Cable has refused to rule out becoming leader of the Liberal Democrats, but insisted that it was "not something I'm thinking about".
He dismissed claims that he was plotting to challenge Deputy Prime Minister Nick Clegg for the leadership, blaming Tory Cabinet colleague Michael Gove for the rumour.
Cable claimed Education Secretary Gove raised the issue to divert attention from the Tories' troubles over Europe.
Asked about his leadership ambitions, Cable said: "I never use the word never, but it's not something I am thinking about."
He added: "I'm working with Nick Clegg, we have a very good team. My focus is on my economic responsibilities and I'm quite happy doing that."
Cable told BBC Radio 5 Live's Pienaar's Politics: "That whole issue surfaced because Michael Gove wanted a distractions from the divisions he himself was creating over Europe and he wanted to throw a bit of distortion into the story. There's absolutely no basis for it."
Another Lib Dem Cabinet minister, Danny Alexander, said the rumours of a leadership challenge by Cable were "ridiculous".
Speaking on The Sunday Politics on BBC One he said: "Of course not, it's completely ridiculous. It won't happen."
He also blamed the Tories: "It's a distraction from their own political problems."
Popular in the Community