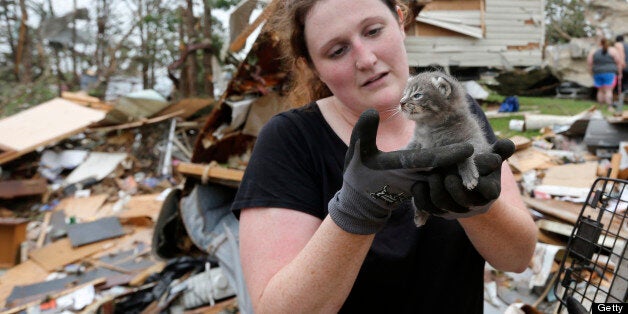 The devastating tornadoes that have ripped through the heart of Oklahoma, have so far claimed the lives of 24 people, including seven children and is believed to have been up to one mile wide.
Rescuers are on the scene searching for survivors on the ground, but there are also victims who are frantically searching for their precious pets.
One resident of the tornado-hit town of Moore, was being interviewed live by CBS news about surviving the natural disaster, when to her amazement her dog miraculously appeared from the rubble.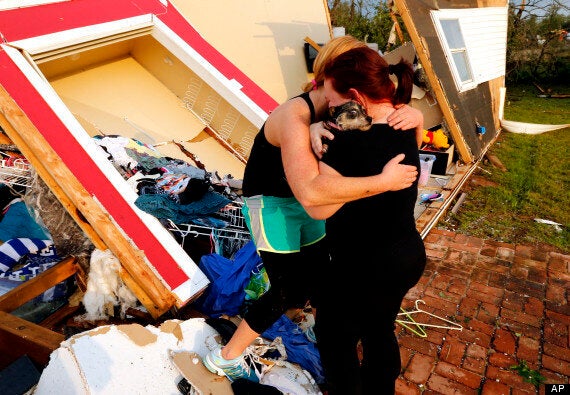 Alli Christian, left, returns Jessica Wilkinson's dog Bella to her after finding the pet amid the wreckage of Wilkinson's home.
Many animals have been found wandering the streets of Moore looking for shelter and are slowly being rounded up and treated.
A Facebook page has also been set up by Lost Pets From Oklahoma Tornado to help owners find their misplaced animals. The group are continuously posting images to their page in the hope of reuniting the owners with their beloved pets.
In every natural disaster you pray for a sliver lining, whether it's survivors found alive or a family pet appearing for the rubble strewn across the county.
Take a look below at the heartwarming moments that animal owners are reunited with their pets.